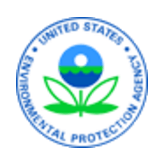 The U.S. Environmental Protection Agency (EPA) has made $1 million in grant funding available for tribal applicants to establish clean diesel projects as part of the Diesel Emission Reduction program. Under this grant competition, applicants may request up to $800,000 in federal funding.
The EPA says it anticipates awarding up to five tribal assistance agreements, and projects may include replacing, upgrading or retrofitting school buses, transit buses, heavy-duty diesel trucks, marine engines, locomotives, energy production generators or other diesel engines.
According to the EPA, this is the third tribes-only competition for clean diesel funding. In 2014, the EPA awarded over $925,000 to three tribes in Washington state to replace older marine engines with newer, more efficient ones; and in 2015, over $1.5 million was awarded to six tribes in EPA Regions 6, 9 and 10 for engine repowers and replacement and for truck stop electrification to reduce truck idling.
The agency asserts that the Tribal Clean Diesel Funding Assistance Program gives priority to projects that achieve significant reductions in diesel emissions and are located in areas designated as having poor air quality or having received a disproportionate quantity of air pollution from diesel fleets. Further, the EPA says priority may be given to projects that address the needs of local communities, those that use partnerships to leverage additional resources and expertise to advance project goals, and those that can demonstrate the ability to continue emissions-reducing efforts after the project has ended.
Proposals from tribal applicants must be received by Aug. 23.