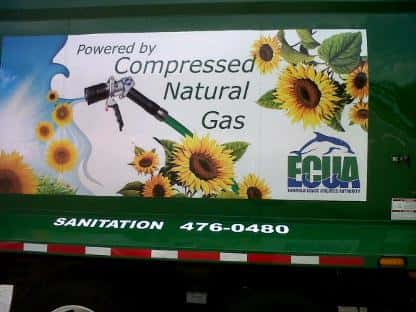 The Pensacola, Fla.-based
Emerald Coast Utilities Authority
(ECUA) is adding 34 more compressed natural gas (CNG) refuse trucks to its fleet.
The ECUA says the CNG vehicles include a mix of Autocar Xpeditor and Xpert chassis with McNeilus bodies, all with at least 70 DGE of on-board CNG storage. Each new truck features Cummins Westport Inc.'s 8.9-liter ISL G natural gas engine.
The authority will use 18 of the refuse trucks to serve a new service territory in neighboring Santa Rosa County, where the ECUA has acquired the garbage and recycling accounts for approximately 25,000 customers. The authority will use the remaining 16 CNG vehicles to retire a portion its existing fleet of diesel-powered trucks.
The ECUA already has 96 other natural gas vehicles (NGVs) in service: 50 refuse trucks, roll-offs, knuckle boom trucks, several semi-tractors and medium-duty service trucks. The ECUA notes that one of its newest NGV additions was a Peterbilt Model 384 chassis with a sewer vacuum body.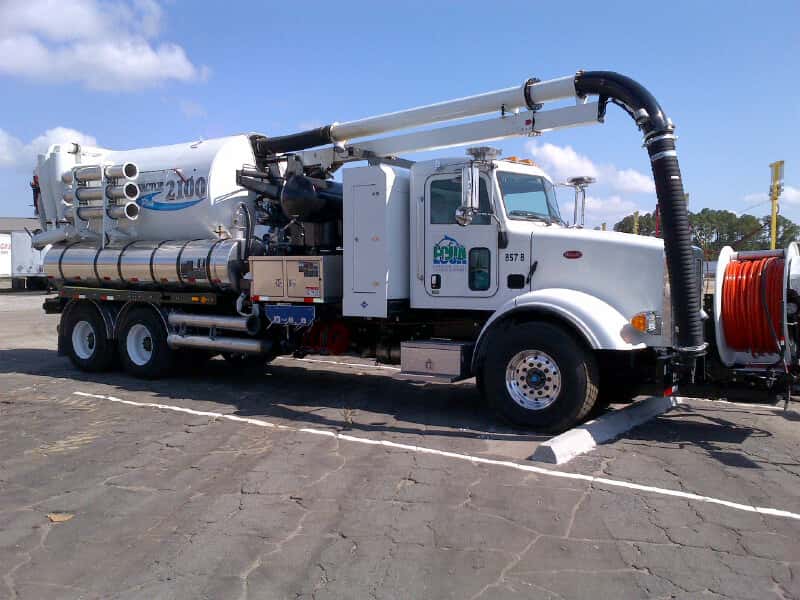 When the ECUA started using NGVs three years ago, it planned to transition 15 to 20 vehicles annually to natural gas. The authority says those numbers quickly got lost in the realization that the more vehicles it replaced with CNG models, the greater the economies of scale.
"CNG has been the catalyst for a lot," says Jim Roberts, public information officer for the ECUA. "It saves customers money. It saves wear and tear on our vehicles, and it's helped us look critically at existing infrastructure and existing systems. We're a model for a lot of other cities, a lot bigger cities, who want to do what we've done."
In addition to the 34 new CNG refuse trucks, the ECUA plans to purchase 17 medium-duty service vehicles later this year.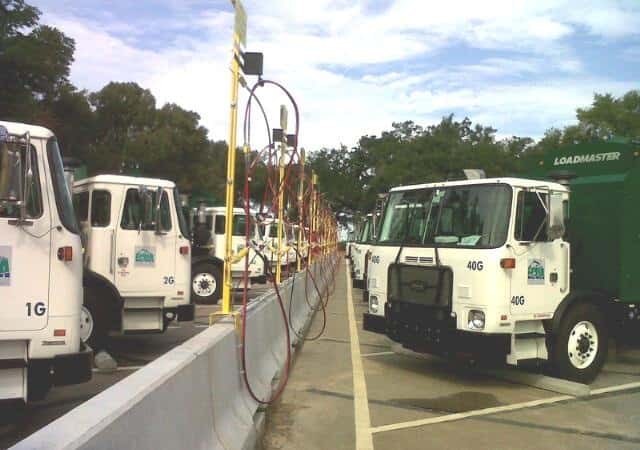 All the vehicles will access fuel at the ECUA's two CNG refueling locations: the Pine Forest Station (two fast-fill islands and 90 time-fill posts) and the Copter Rd. Station (one fast-fill island and 20 time-fill slots).
Photos courtesy of the Emerald Coast Utilities Authority.