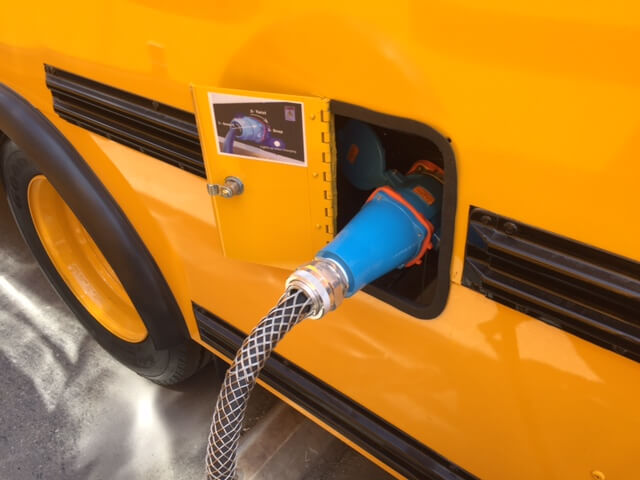 Colton Joint Unified School District (CJUSD) in San Bernardino County, Calif., has received two all-electric school buses powered by Motiv Power Systems and delivered by bus dealership Creative Bus Sales Inc.
The Type C Starcraft eQuest XL school buses are certified for operation by the California Highway Patrol and will be deployed on routes in the next few weeks. Creative Bus Sales will provide service support.
Funded in part by a grant through the California Energy Commission and the South Coast Air Quality Management District, the buses use Motiv's all-electric powertrain and are built on Ford's F59 chassis. The vehicles provide a maximum capacity of 48 passengers and a range of up to 85 miles on a single charge. Moreover, they support wheelchair access and can be configured to accommodate up to eight wheelchairs.
"We're proud to be building a future with Creative Bus Sales and CJUSD, where a ride to and from school is not a threat to a child's healthy lungs," says Jim Castelaz, CEO of Motiv, which is based in Foster City, Calif. "As a father, I'm thrilled that Motiv can help families, disadvantaged communities and schools access zero-emission solutions that protect our children from harmful, cancer-causing pollutants."
Earlier this year, Motiv also inked an electric bus deal with schools in the Sacramento, Calif., region.