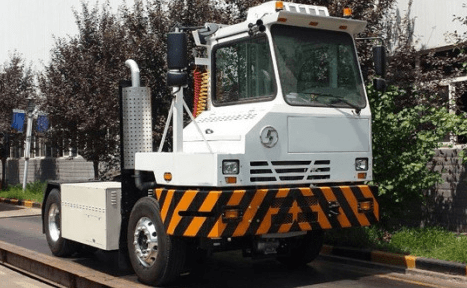 Efficient Drivetrains Inc. (EDI), a global provider of advanced, high-efficiency, zero-emissions hybrid and electric drivetrain solutions, has been selected as the drivetrain provider and vehicle integrator for an electrification program driven by the San Diego Port Tenants Association (SDPTA).
As part of the program, EDI will be creating a series of electric vehicle (EV) port trucks and electrifying forklift vehicle accessories.
The company says that the electrified port trucks will be used to replace conventional fuel vehicles of the same specifications with 100% emissions reduction while still maintaining the same power and performance. Electrification of the forklift will eradicate emissions by eliminating engine idling while performing standard vehicle operations in the port.
The initiative will be jointly funded by the California Energy Commission through a grant and in-kind contributions from the seven partner tenants of the SDPTA.
The project comes on the heels of EDI's completion of a project last spring, building a plug-in EV port truck for Shaanxi Automotive at the world's busiest container port in Shanghai, China.
EDI highlights the following in its release:
Efficient Drivetrains is creating electrified port trucks, capable of performing at full-OEM performance, including EV accessories – such as air conditioning and heating – allowing the use of accessories for driver comfort without idling the engine;
Electrification of the forklift and accessories will completely eliminate engine idle as the vehicle operates its typical job-site operations; and
The program ties into the Port of San Diego's 2013 climate action plan, focused on improving air quality in the Port of San Diego and surrounding communities.