Eco Vehicle Systems (EVS), a provider of vehicle modifications and up-fits, has named Bradley Couch its vice president of sales and marketing.
Operating out of two manufacturing facilities in Union City, Ind., the company specializes in alternative fuels conversions. Couch will lead sales and marketing efforts for EVS' proprietary Eco-Pro EPA-certified CNG and LPG gaseous fuel systems. He will also spearhead the development and launch of the company's hydrogen and rail divisions, as well as recently completed propane school bus repower solutions.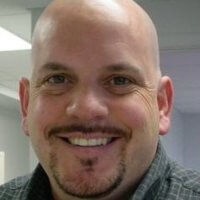 Couch comes to EVS with over a decade of alternative fuels experience, including at the U.S. Department of Energy's Clean Cities program in Ohio (Clean Fuels Ohio) and at Ariel Corp., where he led CNG compressor development efforts.
"I've known Brad since 2005, and I've always been impressed with his industry know-how, work ethic and unrelenting desire to make himself and the companies he represents bigger and better," comments Rob Lykins, president and founder of EVS. "We're thrilled to have him heading up our sales and marketing efforts, and I encourage our past, present and future customers to contact Brad to discuss our new and improved EVS lineup of products and services."