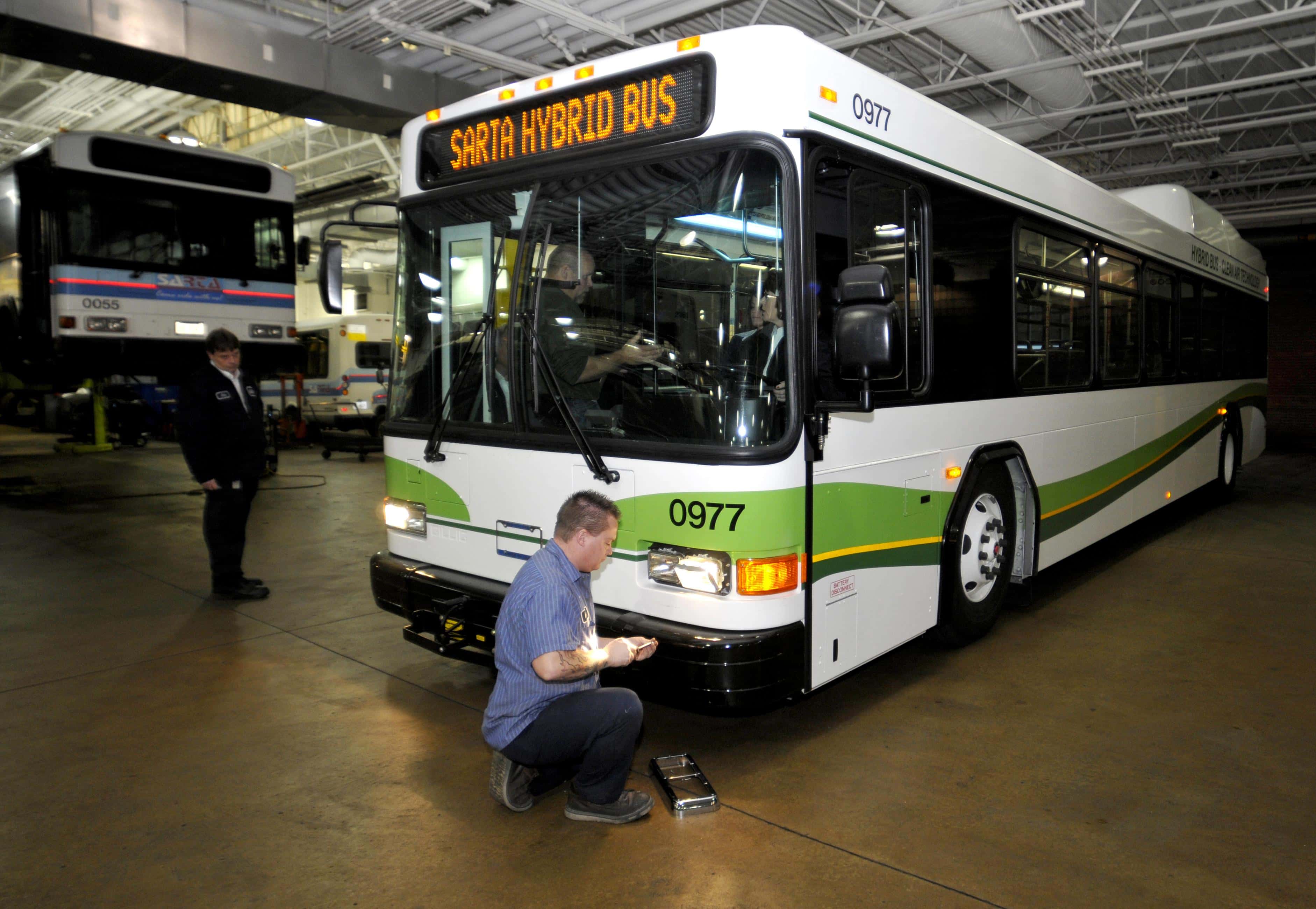 The U.S. Department of Transportation's (DOT) Federal Transit Administration (FTA) has announced seven project selections for the Low- and No-Emission Vehicle Deployment Program, known as Low-No. The seven transit providers in five states will receive a share of $22.5 million toward transit buses and related facilities that utilize battery-electric, fuel cell and other innovative technologies to reduce harmful greenhouse-gas emissions and improve operating efficiency.
"This administration is committed to investing in an economy powered by clean transportation," says U.S. Transportation Secretary Anthony Foxx. "The Department of Transportation is proud to build on the successful Low-No program to put more American-made, energy-efficient buses into service across America."
The FTA awarded the funds after a competitive review process that prioritized transit agencies and bus manufacturers with strong records in building, deploying and operating clean buses and infrastructure.
"Thanks to these grants, more transit riders around the country will be able to enjoy the latest in bus technology, resulting in cleaner air and lower costs in the long run," say Carolyn Flowers, the FTA's acting administrator. "By supporting American manufacturing and local workers, FTA's Low-No grants exemplify Secretary Foxx's commitment to building Ladders of Opportunity."
Among the projects selected in this round of Low-No funding was the Southeastern Pennsylvania Transportation Authority (SEPTA), which will receive $2,585,075 toward the purchase of 25 zero-emission, all-electric buses and related equipment. These vehicles will be deployed on bus routes in South Philadelphia, and an associated workforce development program will further contribute to the project's economic impact. SEPTA's extensive local commitment resulted in efficient leveraging of federal funds, allowing it to purchase many more vehicles than other recipients.
The Los Angeles County Metropolitan Transportation Authority (LACMTA) will receive $4,275,000 toward five battery-electric, zero-emission buses, as well as eight charging stations. This electric bus infrastructure will serve the Metro Orange Line bus rapid transit corridor in the City of Los Angeles. LACMTA will also partner with the Southern California Regional Transit Training Consortium to include workforce development in support of zero-emission technology.
The Stark Area Regional Transit Authority (SARTA) will receive $4,015,174 toward three zero-emission American Fuel Cell Buses (AFCBs). This project will build on SARTA's successful, existing fuel cell bus program, which has already established hydrogen fuel cell infrastructure and will soon deploy five additional AFCBs in Stark County, Ohio. SARTA held an event in Columbus, Ohio, today celebrating the launch of the first of those fuel cell buses, along with the FTA regional staff, representatives from the Ohio State University's Center for Automotive Research and others.