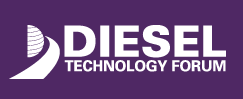 To showcase the most advanced near-zero emissions technology available in the transportation and off-road industries, the Diesel Technology Forum (DTE) says it will be hosting an exhibition of advanced clean diesel technology and renewable diesel fuel at the Society of Environmental Journalist's (SEJ) 26th Annual Conference in Sacramento, Calif., on Sept. 21-23.
According to DTE, the "Meeting the Climate and Clean Air Challenge for the Future" Learning Center brings together the largest and most diverse display of fuel-efficient commercial trucks, top-selling diesel pickup trucks, construction and agricultural machinery, and even a locomotive engine in California – the national leader in advancing clean air and climate protection policies.
"With the global conversation on climate and energy policy, it is essential to demonstrate firsthand the kinds of advancements and technologies that keep today's global economy moving and also help achieve the clean air, energy and climate goals in the future," said Allen Schaeffer, DTE's executive director.
"The leaders in clean diesel technology will be on-hand to discuss these near-zero emission engines, vehicles and equipment, as well as renewable diesel fuel. We'll also discuss how these technologies are already playing a major role in improving fuel efficiency and reducing greenhouse-gas emissions on a national basis," said Schaeffer.
The Clean Diesel Learning Center will exhibit at the SEJ conference from Sept. 21 until Sept. 23, at the Doubletree by Hilton Sacramento, where the SEJ conference is being held. A special reception with food and refreshments will be held on Thursday, Sept. 22, from 5 p.m. to 9 p.m. for SEJ attendees and policymakers.
"If you want to see what the future looks like and get a firsthand look at the latest near-zero emissions technology coupled with energy-efficient innovations, the Clean Diesel Learning Center is the exhibition to visit," Schaeffer said. "With diesel equipment and vehicles at work every day across many sectors throughout the world, this advance diesel technology is today's readily available solution for achieving tomorrow's clean air, climate and energy goals."