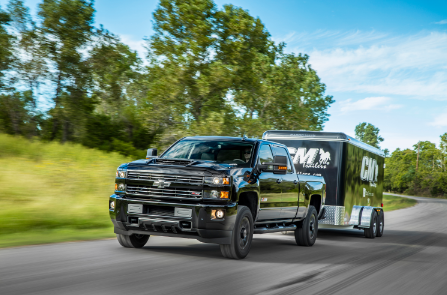 The practice of tampering with diesel vehicle emission controls to create excessive amounts of black smoke emissions – commonly referred to as "rolling coal" – is wasteful and harmful to the environment, according to recent testimony by the Diesel Technology Forum.
Ezra Finkin, director of policy at the Diesel Technology Forum, testified before the Maryland General Assembly House Environment and Transportation Committee in support of H.B.11, which would prohibit rolling coal.
"For the last decade, the industry has invested billions of dollars to produce diesel engines that today are near-zero in emissions. That's why they're called clean diesel," said Finkin.
"While we recognize diesel enthusiasts' love for diesel engines and the performance of their vehicles, the practice of tampering with engines and emissions controls for the purpose of generating excess emissions on demand – known as 'rolling coal' – is offensive, unsafe and harmful to the environment. Most of all, it is not representative of the manner in which diesel engines were designed to operate."
Maryland H.B.11 would prohibit the practice of "Rolling Coal," as Section 203(a)(3)(A) of the Clean Air Act explicitly forbids the practice of tampering with a vehicle's emission controls and allows states to prohibit the practice.
"We support efforts to identify and penalize gross emitters and reject the practice of tampering with engines or emissions controls for the sole purpose of producing excess emissions. We urge state and local air quality and law enforcement officials to fully enforce all clean air and vehicle emission laws available to stop this unlawful practice," said Finkin.
"We're proud to be 'rolling clean' with today's new clean diesel pickup trucks, which utilize advanced combustion and emissions control technology to meet the most stringent of Environmental Protection Agency [EPA] clean air standards. As a result, these trucks generate near-zero emissions and have lower fuel consumption. With more diesel choices available, the expanding fleet of diesel-powered vehicles will contribute to greenhouse-gas reduction and energy savings and energy security goals.
"The diesel engine, filter and equipment manufacturers worked closely with EPA, the California Air Resources Board, national health and environmental organizations, and numerous other organizations over the years to develop today's clean diesel technology," he continues. "This research and development has led to the creation of the world's cleanest diesel engines and fuel, which has reduced particulate matter and NOx emissions by more than 98 percent. In addition, the new technology has increased diesel fuel efficiency.
"According to research commissioned by the Diesel Technology Forum, a new diesel-powered pickup truck will consume 425 less gallons of fuel in one year compared to a comparable gasoline-powered pickup. A typical diesel pickup truck owner will save, on average, $1,400 in fuel costs, thanks to the efficiency of these clean diesel engines. This is a significant savings that will be compounded each year of ownership.
"Tampering with emissions control systems to purposely create higher emissions and smoke is completely contrary to this fuel-saving effort. It's bad for the environment, a complete waste of fuel and the practice may invalidate manufacturers' warranties. The superior fuel economy of these clean diesel vehicles helps promote energy independence, but only when the engine and emissions systems are operating as designed. Over-fueling is wrong, and the practice needs to stop."
The forum's release notes that diesel is a popular green choice for Maryland drivers. Just over 108,000 diesel passenger vehicles, including sedans, SUVs and pickups, are in operation in the state, while just over 80,000 hybrids are on the road, according to the latest vehicle in operation data commissioned by the Diesel Technology Forum.
In 2015, slightly more Marylanders chose diesel, as the diesel fleet rose by 4,872, while the hybrid fleet expanded by 4,457.
"We expect more diesel options to hit showroom floors very soon, including the Ford F-150, America's best-selling vehicle," says Allen Schaeffer, executive director of the forum. "A diesel will also be under the hood of the Chevrolet Cruze and Cruze hatchback that is rumored to achieve 50 miles per gallon."