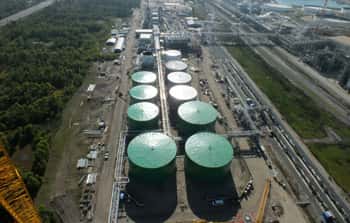 Darling Ingredients Inc. is expanding the Diamond Green Diesel (DGD) facility in Norco, La., to increase annual production capacity from 160 million gallons of renewable diesel to 275 million gallons.
The incremental cost per gallon of renewable diesel production for the expansion is estimated to be approximately one-half of the green field construction cost, due to significant logistics and processing facilities already in place. DGD is a joint venture with Valero Energy Corp.
DGD expects to fund the expansion with its cashflow, and the expansion is subject to final engineering and cost analysis, with DGD estimating completion in the fourth quarter of 2017. Production is expected to ramp up in the first quarter of 2018, and DGD expects to operate at full capacity throughout the expansion phase, excluding an estimated 15-to-30 days of necessary downtime for final tie-ins.
The planned expansion will also include expanded outbound logistics for servicing the many developing low-carbon fuel markets around North America and the globe.