The Greater Dayton, Ohio, Regional Transit Authority (RTA) has rolled out the first of four prototype dual-mode electric trolley buses.
On Monday afternoon, the agency launched the first trolley at the Wright Stop Plaza in Downtown Dayton. Dubbed 'NexGen' vehicles, the trolleys were built in California. Three of the vehicles have already been delivered to Dayton, and the last one is expected by mid-January.
The RTA says it is striving to innovate public transit with the four prototypes, which can operate either on or off the agency's overhead electric wire system with "the press of a button." The RTA plans to test the vehicles initially on Routes 4, 7 and 8 and eventually expand to other routes to analyze the off-wire capacity of the units.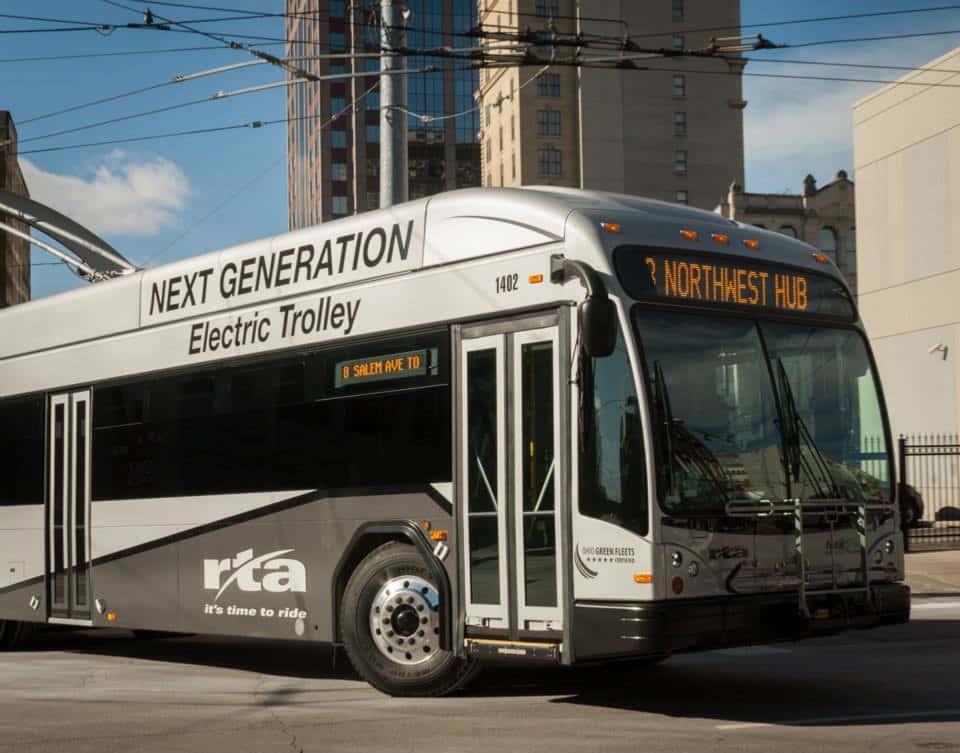 Throughout the test period, the RTA will gather data and compare the trolleys' performance to that of existing fleet vehicles, including diesel, hybrid diesel and electric trolley buses. The RTA serves 3,300 stops on 29 routes throughout Montgomery and parts of Greene County.
Photo courtesy of the RTA's Facebook page at facebook.com/iriderta.