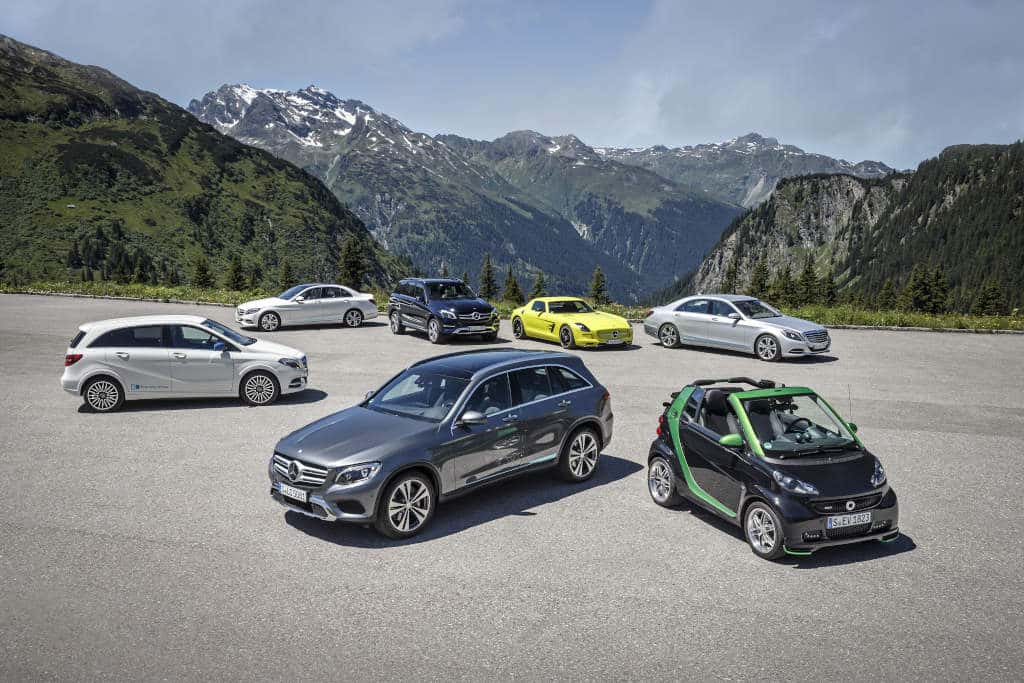 Senior managers of Daimler AG will begin driving plug-in company cars, eschewing the gasoline and diesel models that make up most of the company car fleet. The German automaker will also invest EUR 30 million into extending the company's own charging infrastructure across many of its sites.
"We are continuing on the path of zero-emission driving with consistency," says Ola Kallenius, member of the board of management of Daimler AG. "This is why we are making electric mobility an integral part of the everyday lives of our top management to set an example and to provide a clear role model."
The agreement applies to the company's senior levels of management and focuses on plug-in hybrids. Daimler says that it believes that the technology offered by these vehicles provides a key to zero-emission driving and is, therefore, expanding its product portfolio with plug-in hybrid drive systems.
The plug-in hybrid models include the S 500 e sedan; the C 350 e in sedan, wagon and extended-wheelbase versions; the GLE 500 e 4MATIC; the GLC 350 e 4MATIC; and the new E 350 e sedan. Managers across different levels have been driving the battery-electric-powered B 250 e since April 2015.
All of Daimler's staff are able to take advantage of the steadily growing range of eMobility vehicles, the company says. Both partially and fully electric vehicles are available at attractive terms through the employee car scheme. This offer includes the Smart ForTwo electric drive and the B 250 e, as well as the GLE 500 e and the C 350 e.
The vast majority of electric-car drivers put their vehicles on charge whenever they leave them for a longer period – mostly overnight or while they're at work. Daimler says it identified this trend very early on – in the wider Stuttgart area alone, the company has already built 556 charging points for managers and employees.
"In order to enable the convenience of using our electric and plug-in hybrid vehicles, we have now decided to extend the charging infrastructure at our company locations even further. This work will already be undertaken over the next few months," adds Kallenius.
The company will be making an immediate investment of EUR 30 million into extending charging facilities.