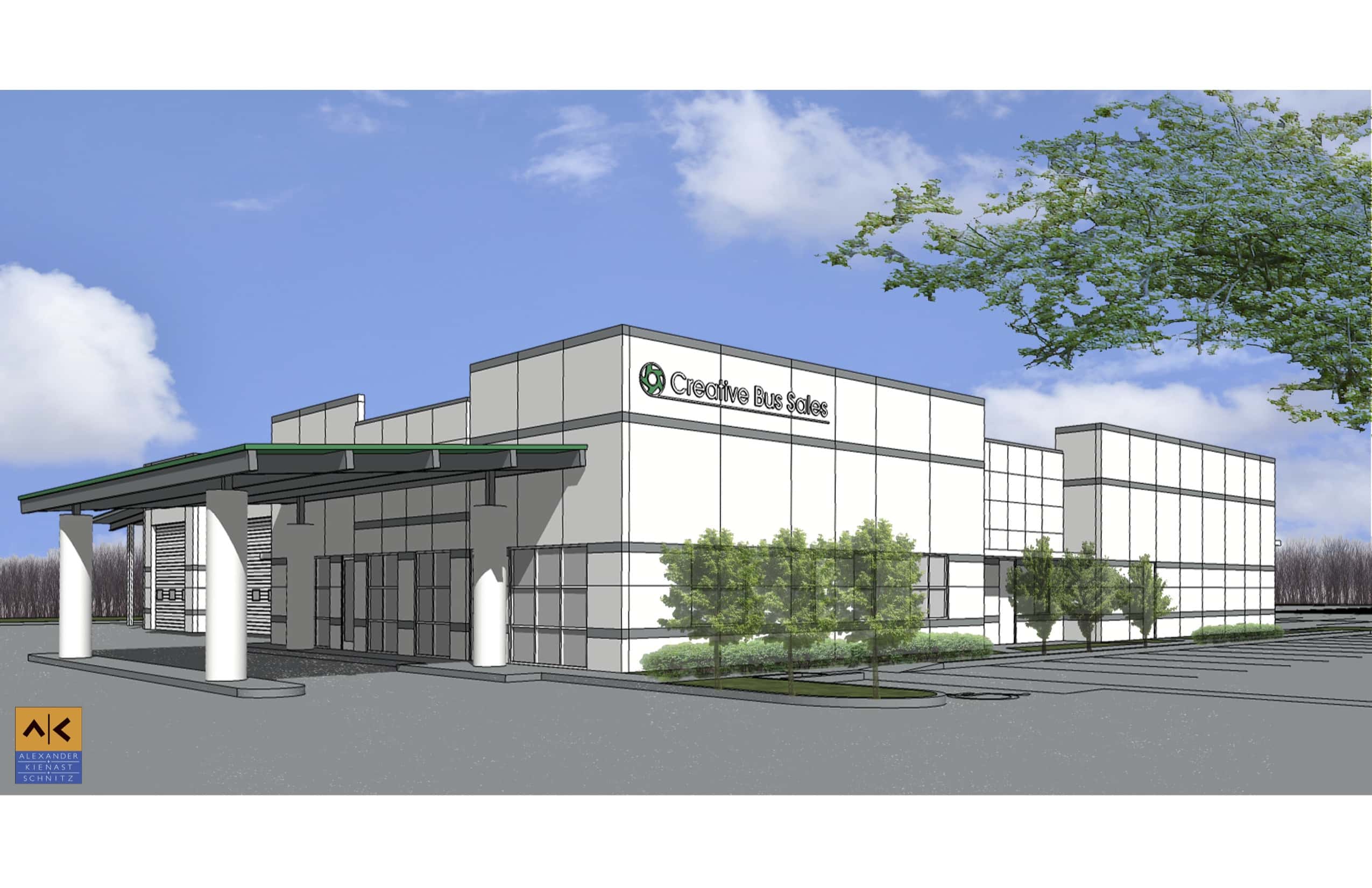 California-based Creative Bus Sales – a bus dealership whose offerings include alternative fuel buses and vans, as well as alternative fuel conversions – has started construction of a new 13,000-square-foot facility in Irving, Texas, just one mile from the company's current regional location.
The new location will house between 20 and 30 employees. Office space, a parts warehouse, a six-bay shop, and a parking lot with accommodation for 130 buses will be included. It will serve Texas for sales, service, parts, and alternative fuel conversions, including compressed natural gas, propane autogas and electric.
The new facility is scheduled to open in June.