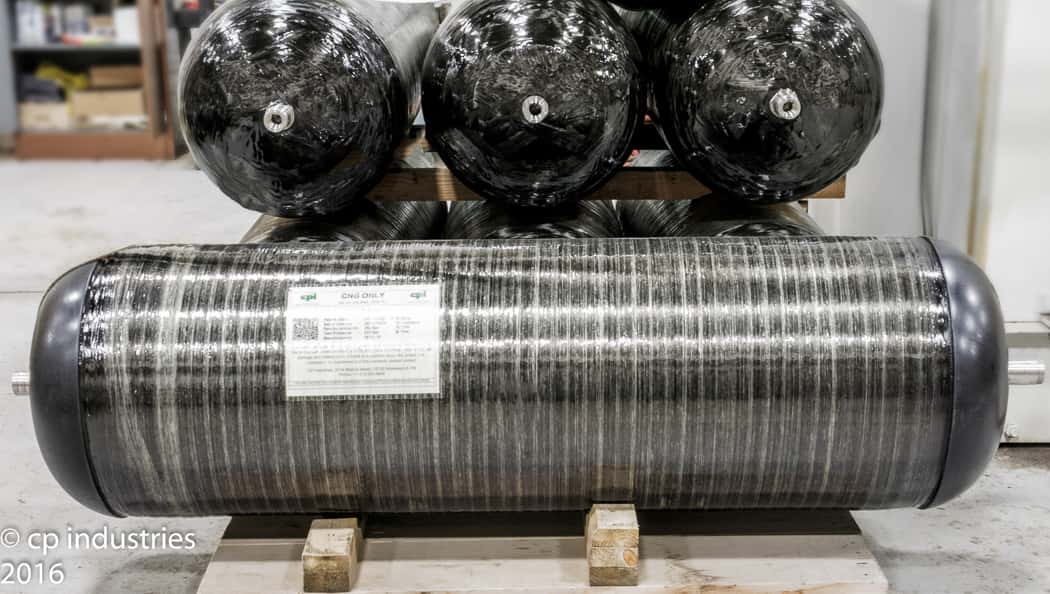 CP Industries has expanded its line of all-carbon Type 4 tanks and is now offering 21-inch diameter and 25-inch diameter options. CP says this new all-carbon design compares favorably to existing designs on the market.
"This latest generation of all-carbon tanks are the company's lightest-weight tanks of its onboard product offering," says Nicole Rebyanski, CP Industries' senior product manager for alternative fuels. "Our engineers successfully maintained high durability in design while keeping safe operation of utmost concern."
Offering a balance between weight and durability, the cylinders feature high-strength carbon fiber with sacrificial fiberglass overlay and end caps for added protection against abrasion.
CP Industries first introduced its 16-inch diameter, all-carbon Type 4 onboard cylinders in September 2015 at the NGV America Conference and Expo in Denver.