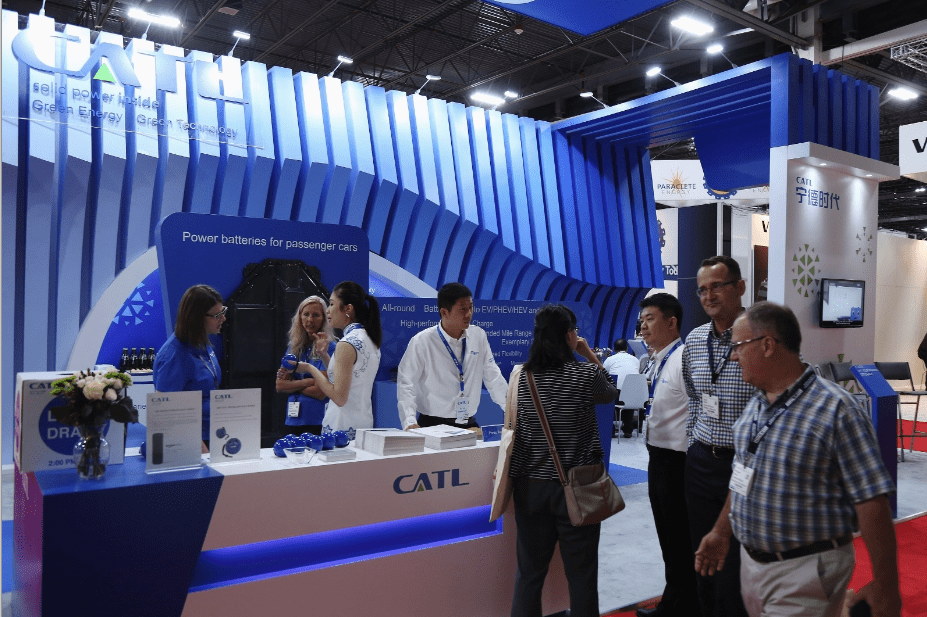 Contemporary Amperex Technology Ltd. (CATL), a Chinese lithium-ion battery research and development (R&D) and production company, says it will make its North American debut at The 2016 Battery Show North America to provide customers with power battery systems for battery-electric vehicles (BEVs) and plug-in hybrid electric vehicles (PHEVs).
According to CATL, the company has five years under its belt working in the battery cell manufacturing and battery materials industries, focused on fast R&D, safety and quality, and increasing the life span of its products.
Robert Galyen, chief technology officer of CATL, stated the conference is a good opportunity to begin establishing strategic customer relationships as the company moves toward global expansion.
CATL says that its exhibit consists of a passenger vehicle area, a commercial vehicle area, an energy storage area and a battery management system (BMS) area. A full line of products will include EV, start-stop and micro-mixing packs for passenger vehicles, as well as standard pack, 4C fast-charging products for commercial vehicles and a single 200Ah ultra-large capacity cell for energy storage application.
"CATL has seen incredible growth since launching in 2011. We recorded a shipment of 2.43 GWh in 2015 and have plans to as much as triple that this year," said CATL's Galyen. "Our upcoming IPO means we are forecasting a 10-fold increase in sales to $7.5 billion, or even as much as $15 billion by 2020. The market for electric vehicles is growing, and so is the demand for efficient and powerful battery systems. CATL owns the core technology of our battery development, including materials, cells, battery systems and battery recycling. This allows us to bring our innovative products and techniques to market faster, safer and more efficiently to compete with the growing demand."
As reported, the core technology includes the capacity of 4C fast charging from high energy density NCM material to high reliability LFP material. The EV batteries with fast-charging capability take 15 minutes to charge the battery 90%. Another example is the higher accuracy brought by the high-performance BMS, which measures battery capacity, predicts cell service life, and gives better protection to batteries by providing high-efficiency energy balancing functions to both independent and integrated BMS, as well as both high-tension and low-tension battery systems.
According to Christopher Groesbeck, U.S. sales manager, CATL is preparing to build its first overseas plant in Europe and will soon pursue business with U.S. carmakers, including BMW AG. Of note, Groesbeck will deliver a speech on Sept. 15 at The Battery Show on the state of electrified bus drivetrains.