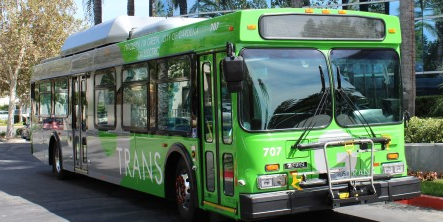 Complete Coach Works (CCW), a U.S. bus remanufacturing and rehabilitation company, says it has been awarded a contract for the electrification of four buses in the Gardena Municipal Bus Lines (GTrans) fleet.
According to CCW, the buses will be rehabilitated and converted from gasoline hybrid to all-electric, battery-powered engines using CCW's Zero Emission Propulsion System (ZEPS) technology.
The remanufacturing company says this new contract comes on the heels of a project it completed in December 2015 for GTrans, in which one gasoline hybrid bus was converted to ZEPS technology.
CCW says it won the current project after GTrans received a California Energy Commission grant to upgrade four more of its hybrid buses to electric.
GTrans operates a fleet of about 60 gasoline hybrid buses and other smaller vehicles to provide fixed-route and demand response services that connect customers to destinations within the city and in neighboring South Bay communities. Providing approximately 10,000 rides a day, GTrans also links to the Los Angeles regional transit system, including Metro rail and the Metropolitan Transportation Authority bus system.