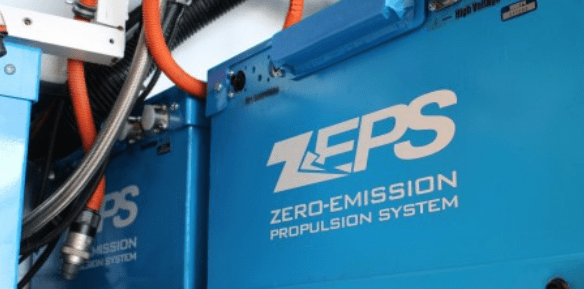 Complete Coach Works (CCW), which refurbishes and repowers buses at its Riverside, Calif., location, says it has upgraded its Zero Emission Propulsion System (ZEPS) battery pack, increasing the energy storage capacity in its battery packs from 311 kWh to 375 kWh.
According to CCW, this increase comes with no weight penalty, with the pack still weighing under 4,000 pounds, maintaining ZEPS' status as the industry's lightest electric battery system.
"The increase in energy capacity is exciting for this technology, especially since we were able to keep the battery pack light," says Ryne Shetterly, CCW's ZEPS sales manager. "This upgrade will pave the road for other agencies to notice the benefits of converting their fleets to electric."
The new battery technology is being retrofitted into the first CCW ZEPS all-electric transit bus supplied to Ben Franklin Transit.
CCW says that operators can opt to purchase newly refurbished buses from its inventory or have their existing fleet converted to all-electric. Using lithium-ion batteries and liquid-cooled all-electric drive systems, ZEPS provides an excellent operating range with a significant reduction to fuel costs and environmental impacts, according to CCW.