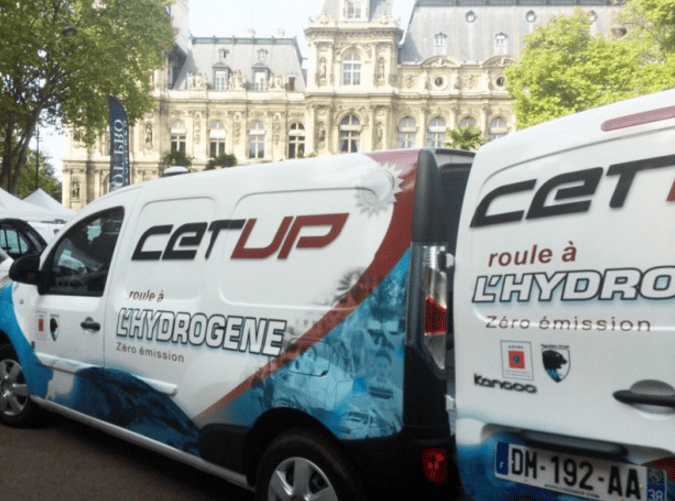 Cetup, a zero-emission delivery company using the Renault Kangoo ZE-H2 electric vehicle (EV), says it drove 367 kilometers in urban conditions in 10 hours, 36 minutes via a 22 kWh standard battery charge and with 1.8 kilograms of hydrogen, thanks to a fuel cell range extender from Symbio FCell.
The company says Axelle Kirtsch and Tanguy de la Rochette drove the Renault electric light-duty vehicle at night on a mixed journey of urban and peri-urban areas, with lights and heating turned on. This represents an average speed of 35 kilometers per hour, in the real traffic conditions of a large city.
The vehicle belongs to the Cetup operating fleet, made of Kangoo ZE-H2 and which already cumulated 28,000 kilometers of usage.
The company notes that these vehicles provide the same availability and flexibility as classic petrol-based vehicles, and moreover, the total cost of ownership is very close to the diesel version of the original Renault Kangoo.
Fabio Ferrari, founder and general manager of Symbio FCell, commented, "Reaching such impressive performance with a first-generation vehicle delivered in January 2015 is remarkable. The new versions of our Kangoo ZE-H2, currently in production, reduce the hydrogen consumption even more. Beyond, a new 700-bar option will get us close to the 500-kilometer range mark."
A Kangoo ZE-H2 belonging to Cetup's hydrogen fleet will be showcased at the Paris Motor Show this month.