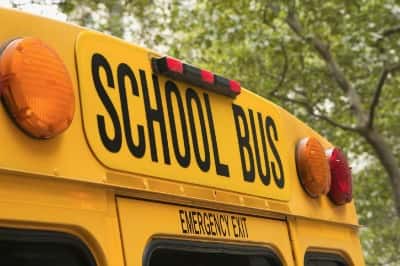 Student Transportation Inc., d.b.a. Student Transportation of America Inc. (STA), has won a contract from Mesa County Valley School District 51 in Grand Junction, Colo., to supply school transportation services. Under the deal, STA will provide 122 propane autogas (LPG) buses and 18 diesel ones.
The school district serves 26 elementary schools, eight middle schools and five high schools. Company spokesperson Doug Coupe explains why STA opted to use LPG vehicles for the majority of the district's fleet.
"STA proposed alternative fuel vehicles due, in part, to 60 percent less carbon monoxide around the schools and the Grand Junction community with LPG vehicles," Coupe tells NGT News. "Also, we felt it was a natural fit, with Colorado being a leading state in the development and production of natural gas and related alternative fuels."
Coupe notes that STA was able to lower the total cost of its proposal to the school district, thanks to Colorado's Innovative Motor Vehicle and Alternative Fuel Vehicle Tax Credits.
He adds the vehicles will refuel on the school district's property; however, no infrastructure is yet in place due to the fact that the contract was just awarded. The initial five-year deal begins in July.
Student Transportation Inc., which serves both the U.S. and Canada, currently operates approximately 2,000 vehicles that run on alternative fuels such as LPG and compressed natural gas.