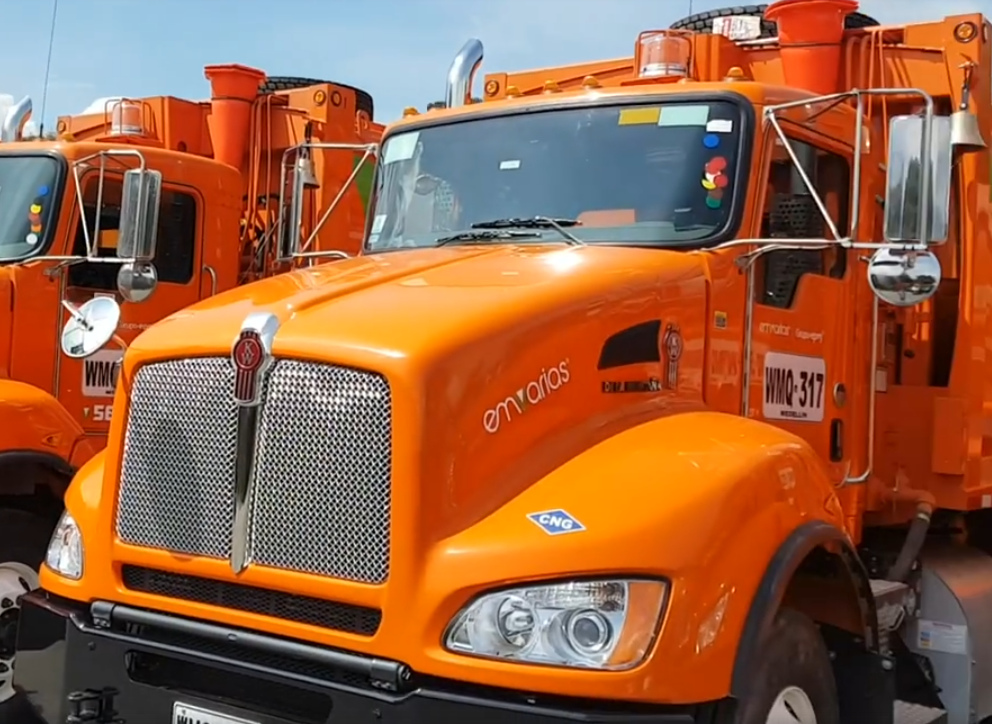 Emvarias says it has renewed its fleet with 40 compressed natural gas (CNG) refuse trucks that will serve in public cleaning operations in Medellin, Colombia.
The company notes that the new vehicles are less noisy, feature several technological advances and enhanced maneuverability, and offer better ergonomics for occupants and operations monitoring in the field.
With a length of 9.15 meters, a width of 2.6 and a capacity minimum of 12 tons in its box compactor, these vehicles are equipped with an onboard computer associated with a satellite system, which can monitor braking aspects and speed limits, in addition to the vehicle system, including engine, brakes, transmission, troubleshooting and more.
The company notes that it already operates 23 natural gas vehicles (NGVs) in its fleet – deployed in 2014 – which generate a savings of up to 15% each year compared with its diesel counterparts.
According to Emvarias, the new CNG vehicles were added to its fleet throughout September and October, bringing the company's total to 63 NGVs.