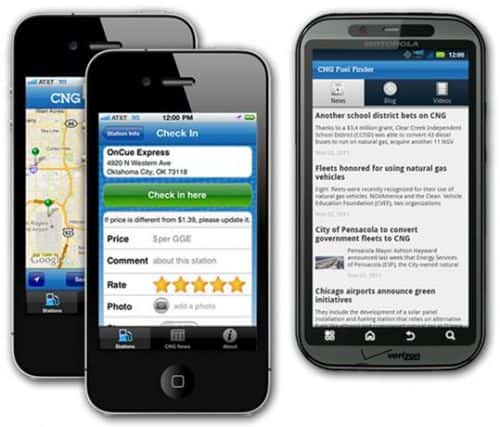 CNGnow.com, an online information resource and social networking site that focuses on compressed natural gas (CNG) vehicle technologies and deployments, has introduced a free mobile app for iPhone and Android devices that helps users locate CNG stations and access other information about natural gas vehicles (NGVs).
The app's core functionality is the up-to-date refueling station locator, but the tool also supports the website's emphasis on social networking by connecting NGV owners/operators and allowing them to rate the stations, post CNG prices and share photos. When a driver arrives at a station, users can 'check in' through the app and add content via their unique user profiles. Also, CNG-related articles and blogs are accessible through the app.
The app can be located by searching 'CNG Fuel Finder' in the iStore or Android Market, or via download at CNGnow.com.