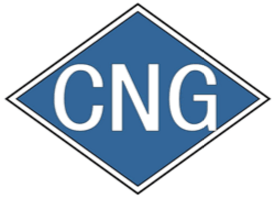 CNG Fuels, which develops, owns and operates natural gas fueling infrastructure in the U.K., says that Renewable Transport Fuel Obligation (RTFO)-approved renewable biomethane for transport is now available to customers at all of its fueling locations.
According to the fueling provider, renewable biomethane fuel offers a cost-effective and low-carbon alternative to diesel for heavy goods vehicles (HGVs), giving fleet operators the opportunity to slash emissions.
Waitrose, John Lewis, Argos and Brit European long-distance articulated lorries are already using the fuel, which is derived from food waste, independently verified as renewable and sustainable, and approved under the U.K. Department for Transport's RTFO scheme.
CNG Fuels says that renewable biomethane is 35%-40% cheaper than diesel, offering fleet operators the opportunity to cut costs, and emits 70% less CO2, on a well-to-wheel basis.
Philip Fjeld, CEO of CNG Fuels, says, "Renewable and sustainably sourced biomethane is the most cost-effective and lowest-carbon alternative to diesel for HGVs and is attracting increasing interest. We are expanding our refueling infrastructure nationwide to help fleet operators save money, cut carbon and clean up our air."
Justin Laney, general manager for central transport at the John Lewis Partnership, says, "Renewable biomethane gives us the opportunity to make our fleet cleaner and quieter and, with significant cost savings, there is a compelling business case to switch from diesel."
CNG Fuels is targeting operators of high-mileage HGVs, which stand to make the biggest financial savings and carbon impact. HGVs account for 4.2% of U.K. carbon emissions and 127,000 articulated vehicles travel an average 49,000 miles a year, with many traveling much further.