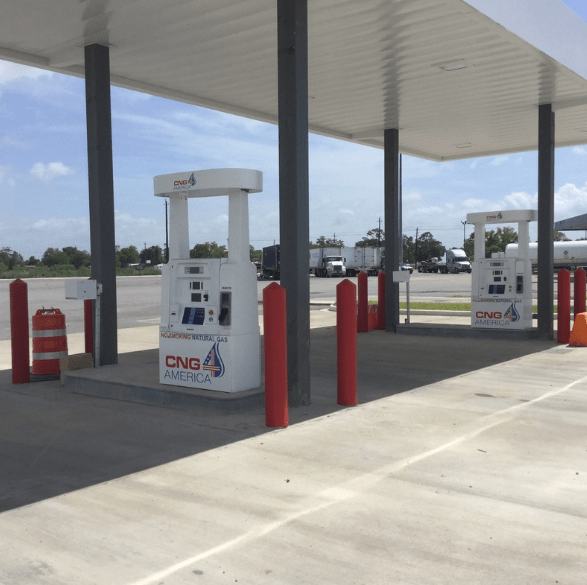 CNG 4 America Inc. has announced the opening of its latest fast-fill compressed natural gas (CNG) station at the I-10 Travel Plaza at Exit 803, just east of Baytown, Texas.
According to the company, the station features four new lanes to fuel on two dual-sided CNG fast-fill dispensers. This CNG facility will fuel local, regional and dedicated fleets serving the major distribution centers located at Cedar Crossing and AmeriPort.
Bob Baldwin, president and CEO of CNG 4 America, stated, "The goal, as always, is to provide drivers with a CNG fueling experience that is convenient, fast and provides for the personal needs of drivers."
CNG 4 America is building CNG fueling stations throughout Texas and is currently expanding to Louisiana, Colorado, the Midwest and other locations selected by its fleet customers. The Baytown facility will be its fifth station in Texas, with Bryan on Highway 6, Rosenberg on Highway 59, Katy on I-10, and Austin on I-35, the company adds.
CNG 4 America notes that it will offer volume discounts to fleets, in addition to already low CNG fuel prices, and can also offer several pricing options that enable long-term savings and price predictability.
The company expects to host a grand-opening ceremony soon.