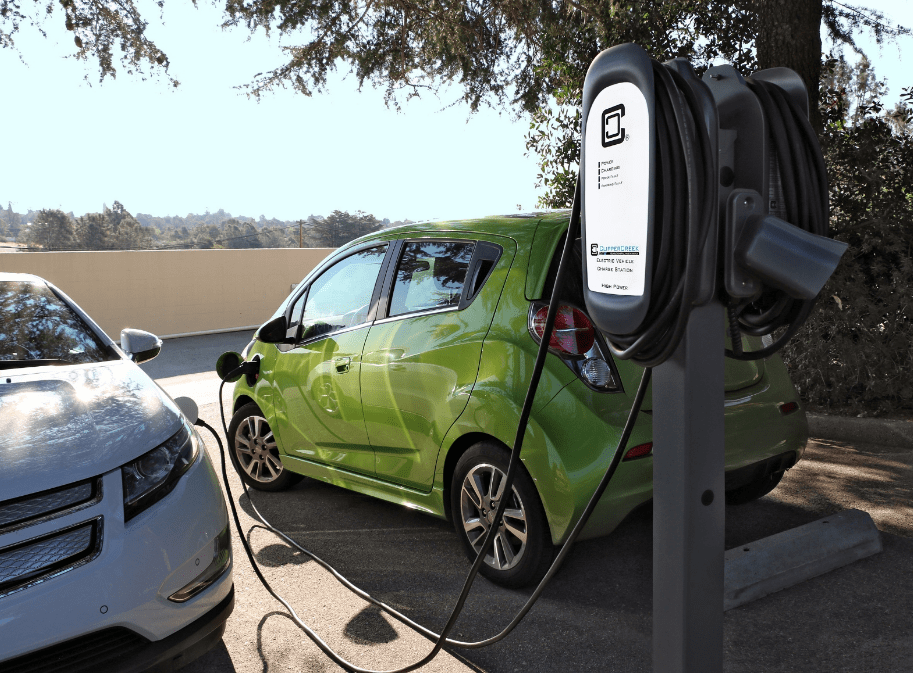 ClipperCreek Inc., an electric vehicle supply equipment (EVSE) company, has introduced the Share2 solution, which allows two EV charging stations to share power from one branch circuit. According to the company, Share2 is an option for the Level 2, 240 V ClipperCreek HCS-40 product line.
ClipperCreek says the Share2 is an inexpensive solution for any location that can double the number of charge points without running additional 240 V circuits.
As reported, Share2 allows charging station owners to install two 32A, Level 2 charging stations on one 40A circuit. The stations will offer full power if one vehicle is requesting a charge and automatically splits the power if a second vehicle requests a charge at the same time. When one of the vehicles completes charging, the other station reverts to full power for the second vehicle.
"ClipperCreek's continuous and forward-thinking innovation efforts have resulted in another market value improvement, the Share2. This enables customers to charge two vehicles at the same time, on one branch circuit, saving considerably on installation costs," said Jason France, president and founder of ClipperCreek. "Electric vehicles are universally loved by our customers, who quickly discover they want a second plug-in vehicle. Oftentimes, their service panel cannot support the power requirement for an additional vehicle. Share2 eliminates this obstacle."
ClipperCreek's director of sales, Will Barrett, added, "With increasing vehicle makes and models, more fleet operators are converting to electric, and businesses are recognizing the many benefits of offering workplace charging. Level 2 charging stations and the electricity costs are relatively low; however, electrical infrastructure upgrades can be substantial. Share2 enables a business to double the number of charging stations at their facility relatively inexpensively."
According to the EVSE company, a Share2-enabled HCS has a three-year warranty; a fully sealed, rugged NEMA 4 enclosure; 25 feet of charge cable; and a separate, low profile wall mount connector holster. It is also compatible with the ChargeGuard key-based access control and can be ordered with the "Ruggedized" HCS-40R charging stations.
As reported, a bundle of two stations enabled with the Share2 is priced starting at $1,498.