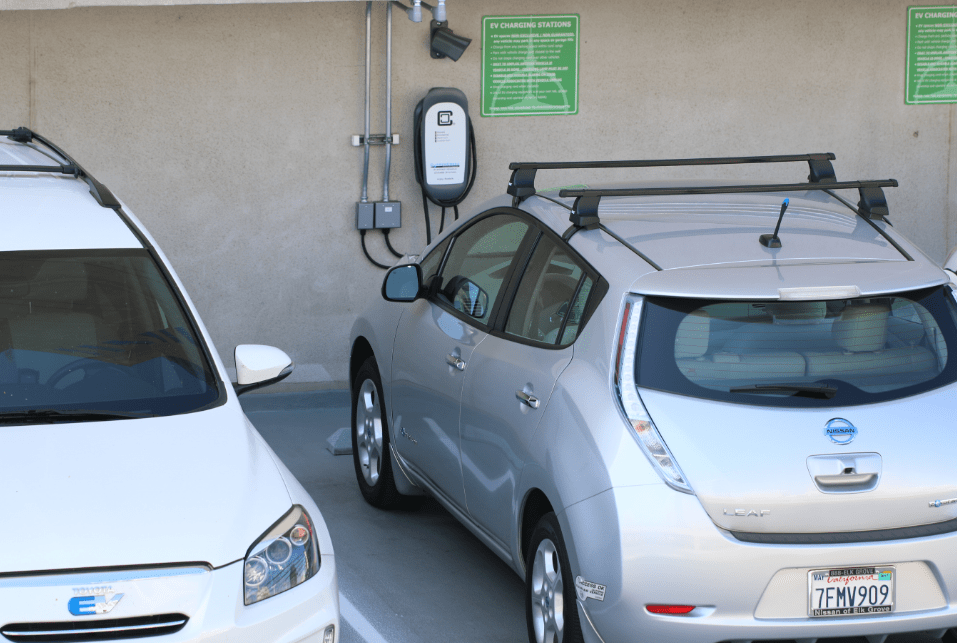 ClipperCreek, an electric vehicle (EV) equipment provider, has installed 26 EV charging stations at the Hyatt Regency Sacramento in what the company is calling the largest single hotel EV charging cluster in the U.S.
According to the company, 20 ClipperCreek communications-enabled Level 2 HCS-40 charging stations and six Tesla vehicle-specific charging stations were installed to service hotel and parking lot guests.
This sizable EV charging cluster is being controlled and managed by the Smart Grid Billing's GridRabbit system, which is a sophisticated energy management platform geared specifically for hotels. In addition to monitoring and controlling the power available for charging to avoid utility demand charges, the GridRabbit system also optimizes power utilization across other appliances at the hotel.
ClipperCreek's Cosmos-enabled EV charging stations can be added to any GridRabbit management system to allow facilities to offer vehicle charging while staying within their available power budget and eliminate the concern of hitting higher electrical rate and demand tiers.
"We introduced the Cosmos expanded functionality card to more easily facilitate connection of our HCS product line to advanced monitoring and management systems like GridRabbit," said Will Barrett, director of sales at ClipperCreek. "This innovative monitoring and control solution allows our customers to install more charging ports and service more vehicles while staying within selected power allotments."
To celebrate National Drive Electric Week 2016, the Hyatt Regency Sacramento hosted a celebration that drew EV owners from all over the Sacramento area on Sept. 14. The event took place on the fifth floor of the parking garage. In addition to seeing the charging areas, attendees were invited to tour the hotel to see other conservation efforts.