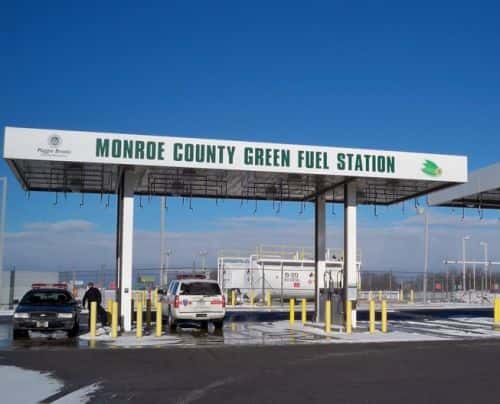 The fleet in Monroe County, the western New York home of Rochester and birthplace of American business behemoths such as Xerox, Eastman Kodak and Western Union, has cycled through a heavy share of alternative fuel projects over the last 20 years. Its unique experience with advanced transportation technologies qualifies the county to pass judgment on yesterday's losers – and, perhaps, to pick tomorrow's winners.
Back in the late 1980s, Monroe County hosted some of the first methanol vehicle conversions in the country, and compressed natural gas (CNG) found its way into – and back out of – the fleet in 1990.
The county was also at the forefront of vehicle electrification in the mid and late 90s. Remember the electric Ford Ranger? Well, they are no longer in the mix in Monroe County, but 20 hybrid electric vehicles are – Ford Escapes and Fusions, and Chevy Malibus and Silverados.
Indeed, the county's fleet represents a diverse microcosm of alternative fuel strategies at work. The feather in the county's cap is most likely its wide application of biofuels – ethanol (E20 and E85) and biodiesel (B5 and B20).
How wide? This fleet consists of approximately 700 on-road vehicles, about 400 of which are light-duty assets. One-hundred percent of them are tied to biofuels, to one extent or another. The diesels run B20 until winter, at which time they switch to B5, says Melvin Rose, the county's fleet manager. Gasoline-powered vehicles use E85 and E15.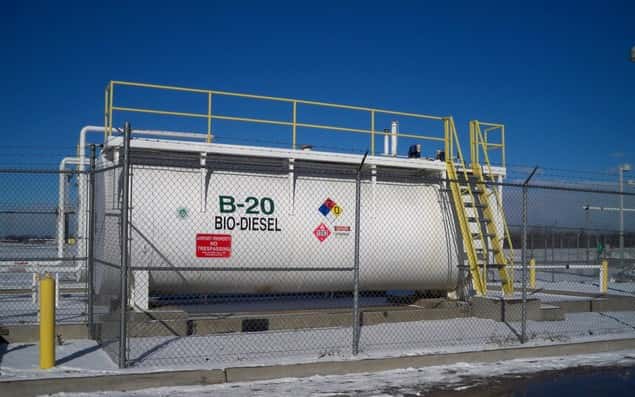 The Monroe County Green Fuel Station, located on Scottsville Rd. in Rochester, has been alt-fuel central since 2008. The ethanol blends and B20 are on site, purchased through the state procurement process and stored at the facility. Hydrogen refueling capabilities are also available to accommodate the fuel-cell Chevy Equinox that the county is piloting as a part of the GM Project Driveway Initiative.
The station features fast-fill CNG, as well, which supports a fleet of eight county-owned natural gas shuttle buses that run routes to and from Greater Rochester International Airport. BAF Technologies performed these dedicated CNG conversions, built on the Ford E-350 chassis, in 2008.
The City of Rochester also refuels its natural gas vehicles, such as Honda Civics and a handful of CNG pickup trucks, at the Green Fuel Station. The facility uses one dual-hose Dresser Wayne dispenser and GREENFIELD/Atlas Copco compressor technology.
This week, CNG is $1.73/GGE, according to Dave Butters, asset manager for Monroe County. Regular diesel – which the county does not use – is $3.43/gallon. The biodiesel blend is priced at a slight premium, $3.74/gallon. Gasoline (E15) is $3.48/gallon.
Propane autogas, however, is the least expensive, at $1.34/GGE. The county maintains propane refueling infrastructure alongside the CNG, biodiesel and ethanol. A 1,000-gallon propane tank is the centerpiece, and the fleet pays Ferrellgas a flat $0.36/gallon rental fee for all the refueling equipment and associated service.
'We're big proponents of the liquid propane," Butters says. 'The price of the fuel is just unbelievable.'
When you factor in the recently extended federal excise tax credit on alternative fuels, that $1.34/GGE figure drops to below a dollar, at $0.84/GGE. That's right: Eighty-four cents a gallon.
Right now, Monroe County has four propane vehicles, each of which consumes between 800 and 1,000 gallons annually. ROUSH CleanTech spearheaded the conversions on these vehicles: two Ford F-250 4x4s with plows, an F-350 2WD dually and an E-350 van. They all feature the Ford 5.4-liter V8.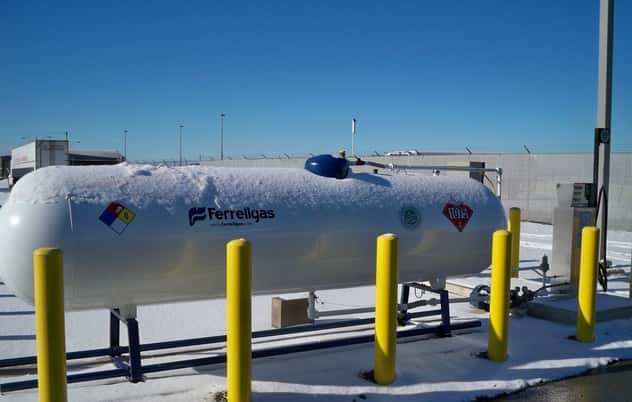 The idea of deploying propane vehicles was initially met with some trepidation, if only because it was the one alternative fuel unfamiliar to the county.
'It was a hard sell,' Butters explains. 'It has to be a very dependable vehicle.'
Fast-forward a couple years, and all the stars are aligning for Monroe County and autogas. The fleet's top brass, as well as its drivers, are quite satisfied with the performance of the ROUSH CleanTech systems. There are no cold-start problems (and it gets mighty cold in Rochester), and power and torque are not sacrificed.
Pair that solid performance with the huge fuel-cost advantage over gasoline, and propane begins to pull away from the pack. In fact, the county is looking to convert another 15 vehicles to autogas this year, with or without grant assistance.
'The dark horse is propane,' he remarks. "It has a lot going for it.'
Â
Monroe County AT-A-GLANCE
Overall On-Road Motorized Fleet
Light-duty: 400
Medium- and heavy-duty: 300
Clean Fleet
All gasoline-powered vehicles run E20 and/or E85
All diesel-powered vehicles run B5 and/or B20
Hybrid electric vehicles: 20
CNG shuttle buses: 8
Propane autogas vehicles: 4
Hydrogen fuel-cell vehicles: 1
Clean Fleet Infrastructure
Centralized refueling station for CNG, propane autogas, hydrogen, biodiesel and ethanol blends
Photos courtesy of Monroe County