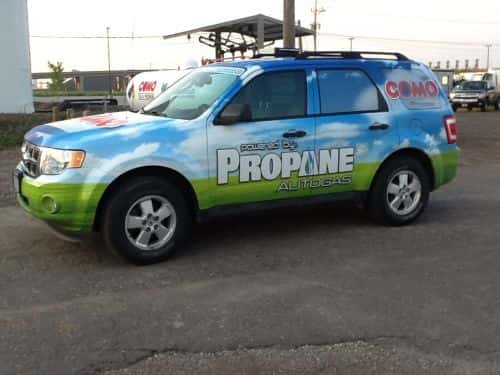 Como Oil and Propane, a longtime player in the Upper Midwest's energy sector, unveiled a public-access propane autogas refueling site in Duluth, Minn., this week – the first such infrastructure in the area.
Brian Raygor, the company's autogas specialist, is transparent about how many members of the general public will be taking advantage of the dispenser right now:
None.
No individual consumers are lined up today to absorb some of the autogas refueling capacity, although at least three local companies that already have propane vehicles will be fueling there.
However, Como is not concerned. As is so often the case with alternative transportation fuels – whether natural gas or propane – the station in Duluth was purpose-built with an eye toward the future.
The company itself is in the midst of a total shift of its more than 100 vehicles to autogas, making Como the anchor fleet of its new refueling site. The fleet conversion began accelerating last year when Como joined the Alliance AutoGas network, and the last six months have seen a particularly aggressive rollout of propane vehicles.
Raygor says almost 20 vehicles are currently using autogas. Among them are a boom truck, two fuel delivery trucks, a pair of pickups and two service trucks. One Ford Escape is upfitted with propane, and a few more will soon come online.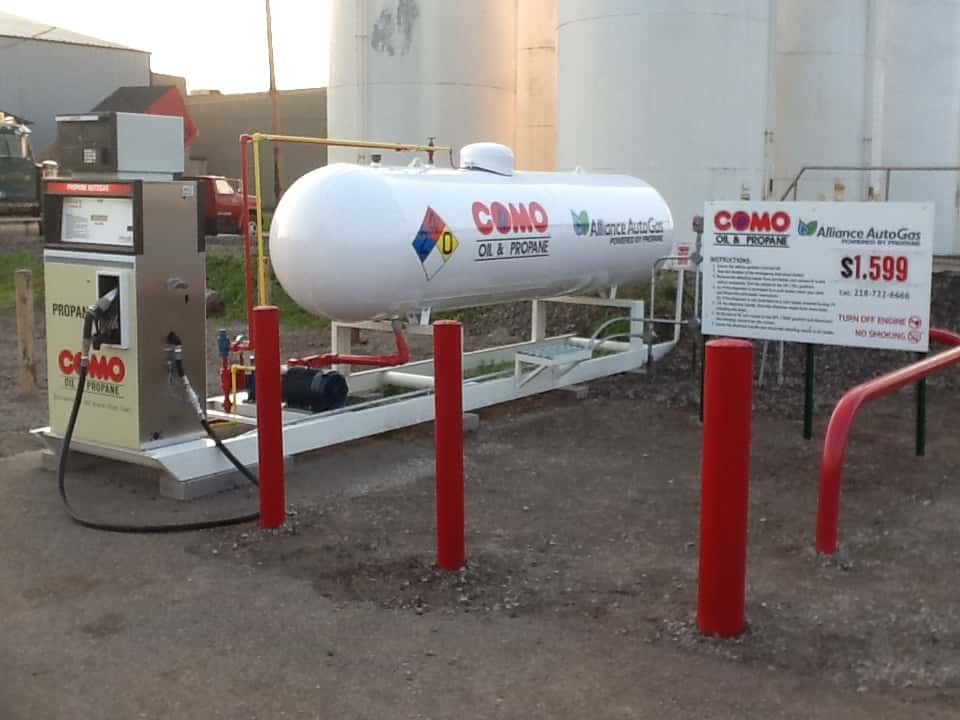 The balance of the fleet will follow over the next few years – including more medium-duty assets and the company's complement of heavy-duty semi trucks. But right now, the focus is on converting all of Como's light-duty vehicles – mostly pickups and service vehicles – to Prins Autogassytemen BV's bi-fuel propane autogas platform. Prins selected Alliance AutoGas as its exclusive U.S. distributor back in February.
So, the steady stream of Como's own propane vehicles will likely keep the Duluth site hopping in the near future. But Raygor notes that over time, the company expects a steady uptake of propane technology among other fleets.
'We have a lot of interest,' he says. 'Every day, I'm talking to someone about it.'
Until all that interest shifts to action, the facility will nonetheless be open to the public 24/7. LPG & NH3 Supply Inc. built mostly custom refueling infrastructure at Como's bulk-fueling facility. There is one single-hose dispenser tied to 1,000 gallons of autogas storage.
Autogas is retailing in Duluth for $1.69/gallon. That includes all applicable state and federal taxes, and factors in the federal excise tax credit on alternative fuels.
Como Oil and Propane AT-A-GLANCE
Overall Motorized Fleet
Approximately 100 units (Largely light-duty trucks and medium-duty bobtails, but also some semi-trucks)
Clean Fleet
Propane autogas vehicles: Approximately 20, with plans for a 100% conversion to autogas
Clean Fleet Infrastructure
Public-access autogas refueling sites: 1