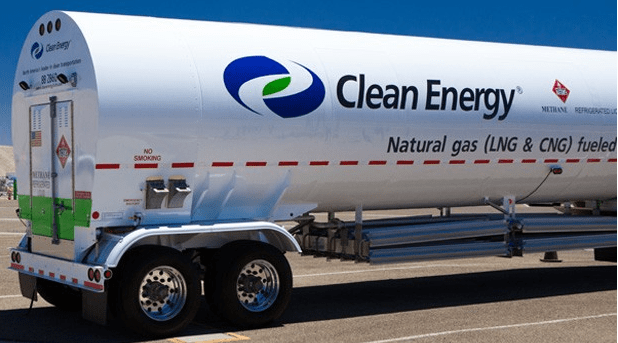 Clean Energy Fuels Corp. says it has signed several agreements throughout the U.S. to grow its natural gas fueling portfolio in the transit, trucking and refuse markets.
According to Clean Energy, it has supplied the City of Phoenix with liquefied natural gas (LNG) for over a decade, and now, the company has extended the city's LNG supply agreement. The two-year contract extension is for an estimated 5 million gasoline gallon equivalents (GGEs) per year and is valued at over $10 million.
"The City of Phoenix recognizes what Clean Energy brings to the table," says Transit Director Maria Hyatt. "We are committed to ensuring we provide a clean, affordable transportation solution to our riders and feel confident Clean Energy will help us meet that goal."
Additionally, Corpus Christi Regional Transit Authority (CCRTA) has renewed a three-year operations & maintenance contract with Clean Energy that represents approximately 3 million GGEs over the contract term. Clean Energy says that with its help, CCRTA has now become the second transit agency in the nation to achieve its disadvantaged business enterprise goal.
In the trucking market, Fred Meyer Stores, a division of The Kroger Co., has announced an agreement calling for up to 500,000 gallons of Clean Energy's Redeem renewable natural gas (RNG) fuel for its fleet of 40 LNG trucks, based out of its Clackamas, Ore., distribution center. Fred Meyer is the first company in Oregon to take advantage of the Oregon Clean Fuel Program, which calls for the reduction of greenhouse-gas emissions through the use of cleaner fuels.
Further, Clean Energy announced that fueling has begun at a new public station in North Platte, Neb., which will service vehicles from KALM Transportation, UPS and Schmidt Liquid Transportation. The station, partially funded with a grant from the Nebraska Environmental Trust Fund and in collaboration with STIRK CNG, a regional compressed natural gas (CNG) provider, will offer both LNG and CNG to fleets in the Midwest.
In the refuse market, Republic Services, a U.S. recycling and non-hazardous solid waste company, will be switching its California-based fleet to Clean Energy's Redeem RNG. The agreement calls for as much as 300,000 GGEs per year and will fuel close to 230 refuse trucks throughout the state.