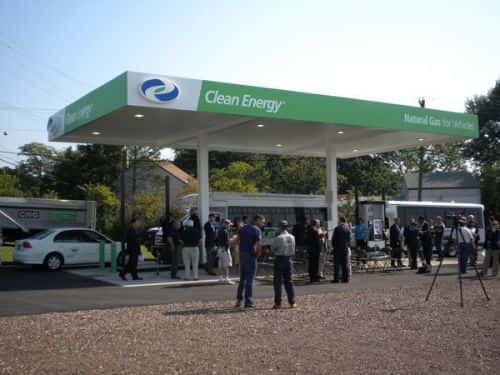 Clean Energy Fuels Corp. joined officials from Bucks County, Pa., this week to cut the ribbon on a new compressed natural gas (CNG) refueling station in Fairless Hills – the first CNG refueling facility in greater Philadelphia.
According to an article from Patch, Clean Energy will maintain the public-access station, which will also support Bucks County Transport's complement of natural gas vehicles (NGVs), such as shuttle buses and other public-transit vehicles.
A grant from the Pennsylvania Department of Environmental Protection's Alt Fuel Incentive Grant program helped pay for the station and the county's CNG shuttle buses.
To read the full article, click HERE.
Photo (c) Jason Renard