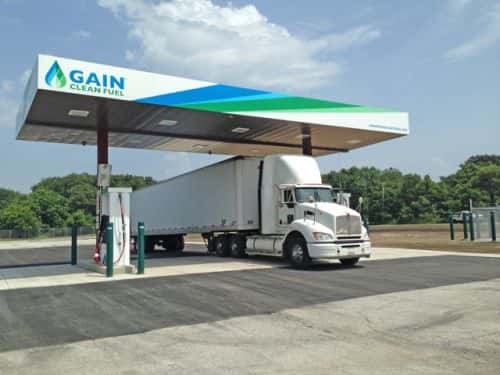 C.A.T. Inc., a Quebec-based carrier that provides transportation services in the U.S. and Canada, will be working with U.S. Oil to develop five compressed natural gas (CNG) stations to support its shift to heavy-duty natural gas vehicles.
These GAIN Clean Fuel stations will be built in Toronto; Montreal; Laredo, Texas; Charlotte, N.C.; and Scranton, Pa.
'These new stations will be strategically located and pair well with existing GAIN stations throughout the country to create the nationwide network we need,' says Daniel Goyette, president of C.A.T. 'We understand the importance of CNG in our industry, and this partnership is very important.'
C.A.T. recently signed a lease agreement with Ryder System Inc. to deploy 100 CNG-powered sleeper tractors. These trucks will be used to move goods from Montreal to Laredo, and elsewhere in C.A.T.'s service territory as the need arises.
The company's overall fleet of heavy-duty vehicles numbers 325 trucks.