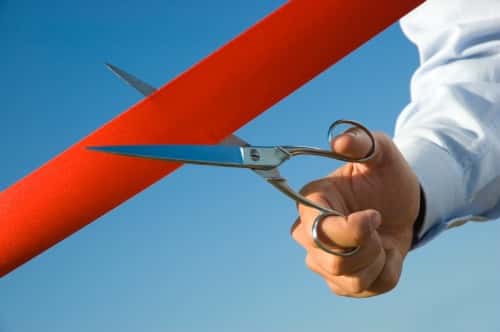 Earlier this week, the City of Grand Junction, Colo., officially marked the completion of a $2.8 million compressed natural gas (CNG) project that has been over a decade in the making.
Designed and installed by Wisconsin-based BioCNG LLC, the project will carry biomethane gas that is converted into CNG from the Persigo Wastewater Treatment Plant via a nearly six-mile-long, underground pipeline to an existing CNG station at the city's municipal services campus. The gas will be used to fuel the city's fleet of nearly 30 CNG vehicles, as well as some Grand Valley Transit (GVT) CNG busses. Both the city and GVT plan to add more CNG vehicles by year's end.
The Persigo treatment plant, which is jointly owned by Grand Junction and Mesa County, Colo., used to burn off its biomethane gas. This week's ceremony culminated with the toppling of the old flare to mark the transition to the new system.
The project was the recipient of a $500,000 grant from the Colorado Department of Local Affairs. Although contractor BioCNG LLC broke ground on the project in December 2014, the early stages date back to 2003, when officials first discussed the concept of capturing the biomethane at Persigo and putting it to practical use.
The project will allow the city and GVT to fuel CNG vehicles at a reduced per-gallon rate and is estimated to realize a payoff in approximately eight years.