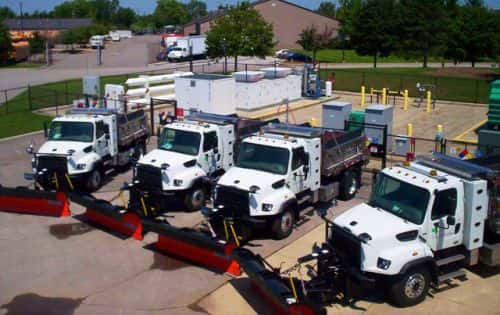 The City of Dublin, Ohio, has added four compressed natural gas (CNG)-powered snow plows to its fleet.
'These are our first CNG-powered snow plows and will bring the total number of CNG vehicles to 63,' explains Darryl Syler, the city's fleet manager. 'Currently in our fleet, we have a total of 22 snow plows. We will continue to replace our older fleet of snow plows with the CNG trucks.'
The city says it first started converting to CNG in fall 2011 with the construction of its CNG fueling station, which was completed in June 2012. At that time, the city rolled out over 40 CNG trucks. During the fleet's replacement cycle, the city purchases a number of new CNG vehicles.
Through a partnership with IGS Energy of Dublin, the city also sells CNG to the public. In 2014, Dublin notes, its station pumped 441,000 GGEs of natural gas.
Photo courtesy of the City of Dublin