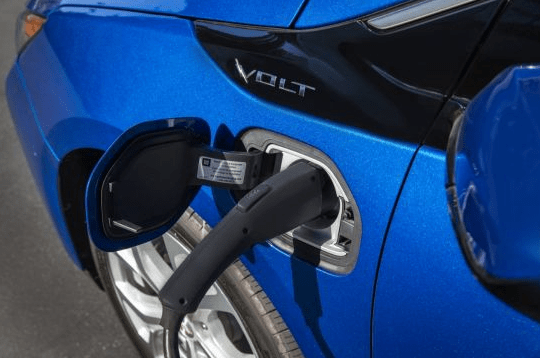 Chevrolet says it has officially sold 100,000 Volts, electric plug-in vehicles that offer a U.S. Environmental Protection Agency-estimated 53 miles of electric vehicle (EV) range and a total range of 420 miles between gasoline fill-ups or full recharges.
"The Chevrolet Volt delivers not just a fun driving experience behind the wheel, but has become the first vehicle with plug-in electrification technology to truly become mainstream," says Steve Majoros, director of marketing for Chevrolet cars and crossovers.
"Not only is the Volt a class-creator, it serves as the foundation of a Chevrolet electric family that will soon add the first long-range, affordable EV available to customers across the U.S. – the Chevrolet Bolt EV," he adds.
Since sales of the Chevy Volt began, owners have driven almost 1.5 billion miles in EV mode of a total 2.5 billion cumulative miles, according to the automaker. Based on an average new car fuel economy of 25.3 miles per gallon, Volt drivers have saved nearly 58 million gallons of fuel – enough gasoline to fill more than 87 competition-size swimming pools.
According to Chevy, the second-generation Volt adds additional electric-only range, offers improved fuel economy of 106 mpg-e and 42 mpg, and features a chassis that is lighter than the original. The company adds that the second-generation Volt delivers 19% stronger 0-30 mph electric acceleration while providing 39% greater pure EV range.
Based on company data, Chevrolet expects the average 2017 Volt driver who fully charges the car regularly to travel more than 1,000 miles between gas fill-ups.