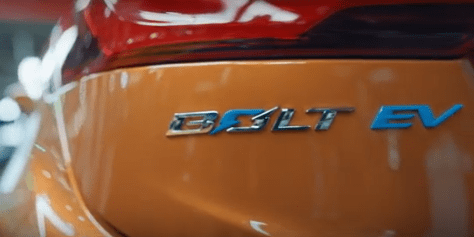 Chevrolet says it has delivered the first three Bolt electric vehicles (EVs) to customers in the San Francisco Bay area, aiming to offer a long-range EV at a more affordable price.
"All of the hard work that the Chevrolet team have put into designing, engineering and building the Bolt EV brings us to this truly satisfying moment of making the first deliveries to customers on time, as planned," says Alan Batey, president of GM North America and Global Chevrolet brand chief.
Chevrolet says the first three customers to receive the highly anticipated Bolt EV include William Mattos, a retired law enforcement officer from Fremont, Calif., whose new Bolt EV becomes his third Chevrolet electric, after previously owning a Spark EV and second-generation Volt; Bobby Edmonds, a software developer from Castro Valley, Calif., who replaces a BMW i3 with the Bolt EV; and Steve Henry, a commercial real estate broker from Portola Valley, Calif., whose new Bolt EV replaces a Toyota Prius.
"The range and technology attracted me to the Bolt EV," says Edmonds. "It's also a great-looking, roomy vehicle, and I love the fact it's from an American brand. I look forward to the longer drives I can make compared to the i3 that I owned."
The Bolt offers a U.S. Environmental Protection Agency-estimated 238 miles of range on a full charge, enabling owners to go beyond average daily driving needs, with range to spare.
Chevy's new EV begins at a manufacturer's suggested retail price of $37,495. Depending on individual tax situations, customers may receive an available federal tax credit of up to $7,500.
According to the automaker, Bolt EVs are currently in transit to California and Oregon markets and are arriving this month. A national rollout begins in 2017, and a number of Northeast and Mid-Atlantic states, including New York, Massachusetts and Virginia, will see first deliveries this winter. The new Bolts will arrive to more dealerships in additional major metro markets throughout the first half of 2017. The vehicle will be available at Bolt EV-certified dealerships across the U.S. in mid-2017.