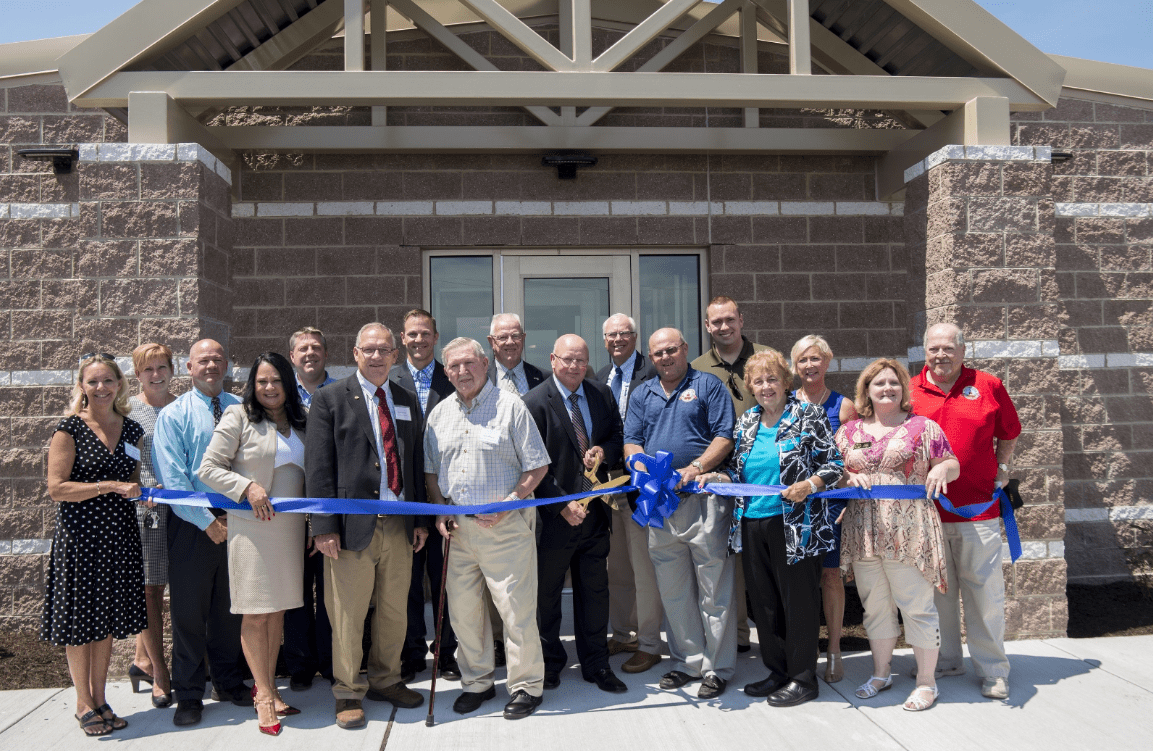 Chesapeake Utilities Corp. and Delaware-based Sharp Energy Inc., its wholly owned subsidiary, have opened a new Sharp Energy headquarters building and propane autogas fueling station in Georgetown, Del.
The two companies say that a ribbon-cutting ceremony for both the new facility and the fueling station was held on June 30 at 22945 E. Piney Grove Rd. The event was hosted by Chesapeake and Sharp Energy and was attended by state, local and company officials, including Michael P. McMasters, president and CEO of Chesapeake Utilities Corp.
According to Chesapeake, the new 18,000-square-foot building, located on 12 acres of land, provides a central location for both customers and employees and consolidates Sharp Energy's operations. The new facility will house the company's retail and supply functions in one location, increase its storage capacity, and offer a public dispensing center for propane autogas.
Sharp Energy's new headquarters site is the location of the seventh public autogas fueling station in the Mid-Atlantic region, fueling vehicles that produce up to 20% lower emissions than gasoline vehicles and offering substantial cost savings on both fuel and maintenance, says Chesapeake.
"We're very proud to add this propane fueling station to Sussex County," says Elaine B. Bittner, senior vice president of strategic development and chief operating officer of Sharp Energy. "The stations are supporting the company's environmental initiatives in supplying propane, a clean-burning alternative fuel, to the rapidly growing number of fleet vehicles in the area."
Overall site construction was completed in May, states Chesapeake.