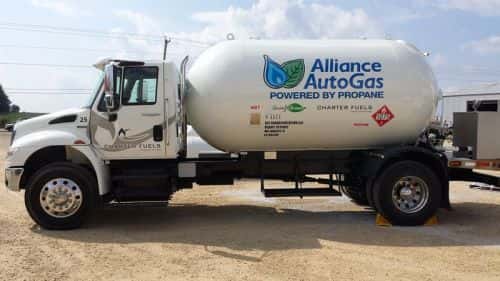 Wisconsin-based propane retailer Charter Fuels, which serves customers in Wisconsin, Michigan, Illinois, Iowa and Minnesota, has deployed its first autogas-powered bobtail delivery truck.
This particular truck will be used to deliver propane fuel to customers in the Madison, Wis., area – not only traditional residential, commercial and agricultural customers, but also Charter Fuels' peer fleets in the Alliance AutoGas program.
Through Alliance AutoGas, Charter Fuels works mainly with Wisconsin-based fleets to provide them with propane as a vehicle fuel.