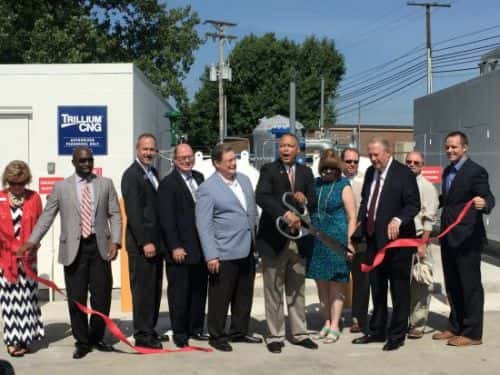 The Central Arkansas Transit Authority (CATA) unveiled its new compressed natural gas (CNG) fueling station in North Little Rock on Tuesday, kicking off a plan to transition its entire bus fleet to CNG within the next 10 years.
According to CATA, the station will fuel 15 new CNG buses arriving this month and has the capacity to fuel up to 55 buses in an eight-hour period. The agency says its transition to CNG will save CATA $341,838 per year using the 15 new buses and $1,264,801 per year once the entire fleet is converted.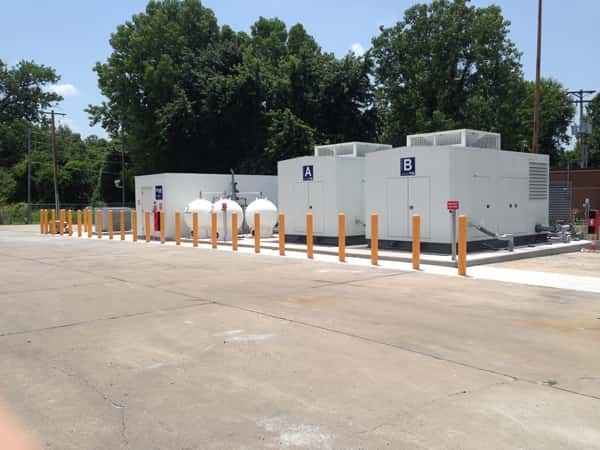 "The CNG fueling station is a public-private effort to provide a cost-efficient, environmentally conscious investment for our transit system," said Jarod Varner, CATA's executive director. "With this transition, we are giving our customers the fleet they deserve."
A $2.1 million contract with Trillium CNG covers the station's design, construction, operation and maintenance. It is funded through several sources, including CATA municipal and county funding partners and grants from Southwestern Energy, the Arkansas Energy Office and the Federal Transit Administration. The 15 new CNG transit buses were manufactured by California-based GILLIG and funded with $6.9 million in federal and local funds.
CATA says it currently has 58 fixed-route, regular fleet buses, which will all be transitioned to CNG. (The agency notes it also has 24 paratransit buses and may switch those with CNG models depending on vehicle cost and availability.)
Photos courtesy of CATA