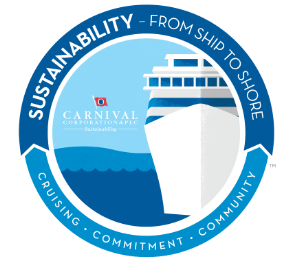 Carnival Corp., the world's largest leisure travel company, has signed a memorandum of agreement with German and Finnish shipbuilders Meyer Werft and Meyer Turku to deliver three additional next-generation cruise ships that will be fully powered by liquefied natural gas (LNG). The shipbuilding agreements are subject to several conditions, including satisfactory financing.
According to Carnival, two of the new LNG ships are designated for the Carnival Cruise Line and will be built by Meyer Turku at its shipyard in Turku, Finland, with delivery dates expected in 2020 and 2022. The new ship for P&O Cruises U.K. will be built by Meyer Werft at its shipyard in Papenburg, Germany, with an expected delivery date in 2020.
In conjunction with the order, the delivery dates for the new builds for Germany-based AIDA Cruises and Italy-based Costa Cruises for 2020 will shift to 2021 to allow the company to more effectively allocate measured capacity growth across its 10 global cruise brands in more markets throughout the world.
In total, the company now has agreements in place to build seven LNG-powered cruise ships across four of its 10 global cruise brands in coming years. The first of these ships is expected to be in service for AIDA Cruises and Costa Cruises in 2019.
These new vessels will be part of the first generation of cruise ships to be fully powered by LNG, generating 100% of the ship's power both in port and on the open sea – which will significantly reduce exhaust emissions in support of the company's aggressive sustainability goals.
According to Arnold Donald, CEO of Carnival Corp., the company is working with its partners to achieve shipbuilding breakthroughs that will help produce the most efficient and sustainable ships it has ever built.
As part of its fleet enhancement plan, Carnival has already taken delivery of three new ships in 2016 for its AIDA Cruises, Carnival Cruise Line and Holland America Line brands and plans to launch the all-new Seabourn Encore in December. Including Seabourn Encore and the three new ships announced for Carnival Cruise Line and P&O Cruises U.K., Carnival Corp. has a total of 18 new ships scheduled to be delivered between 2016 and 2022.