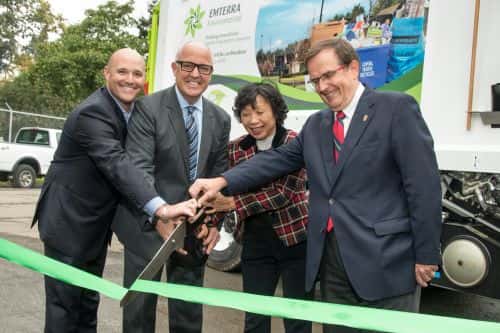 Emterra Environmental, a Canadian refuse and recycling company, has officially opened a new compressed natural gas (CNG) station and launched a fleet of CNG collection trucks in British Columbia.
Located on John Street in the city of Victoria, the CNG station is a key part of Emterra's new capability to provide recycling collection services to the Capital Regional District's (CRD) 13 municipalities and local businesses using CNG-powered trucks. Together, the 16 new vehicles and station represent an C$8 million investment in the CRD, according to Emterra.
"Over the years of service, these new trucks will help us cut carbon emissions in the CRD by an estimated 2,800 tonnes," comments Emmie Leung, founder and CEO of Emterra Group. "That will contribute significantly to the CRD's and the province's climate control targets."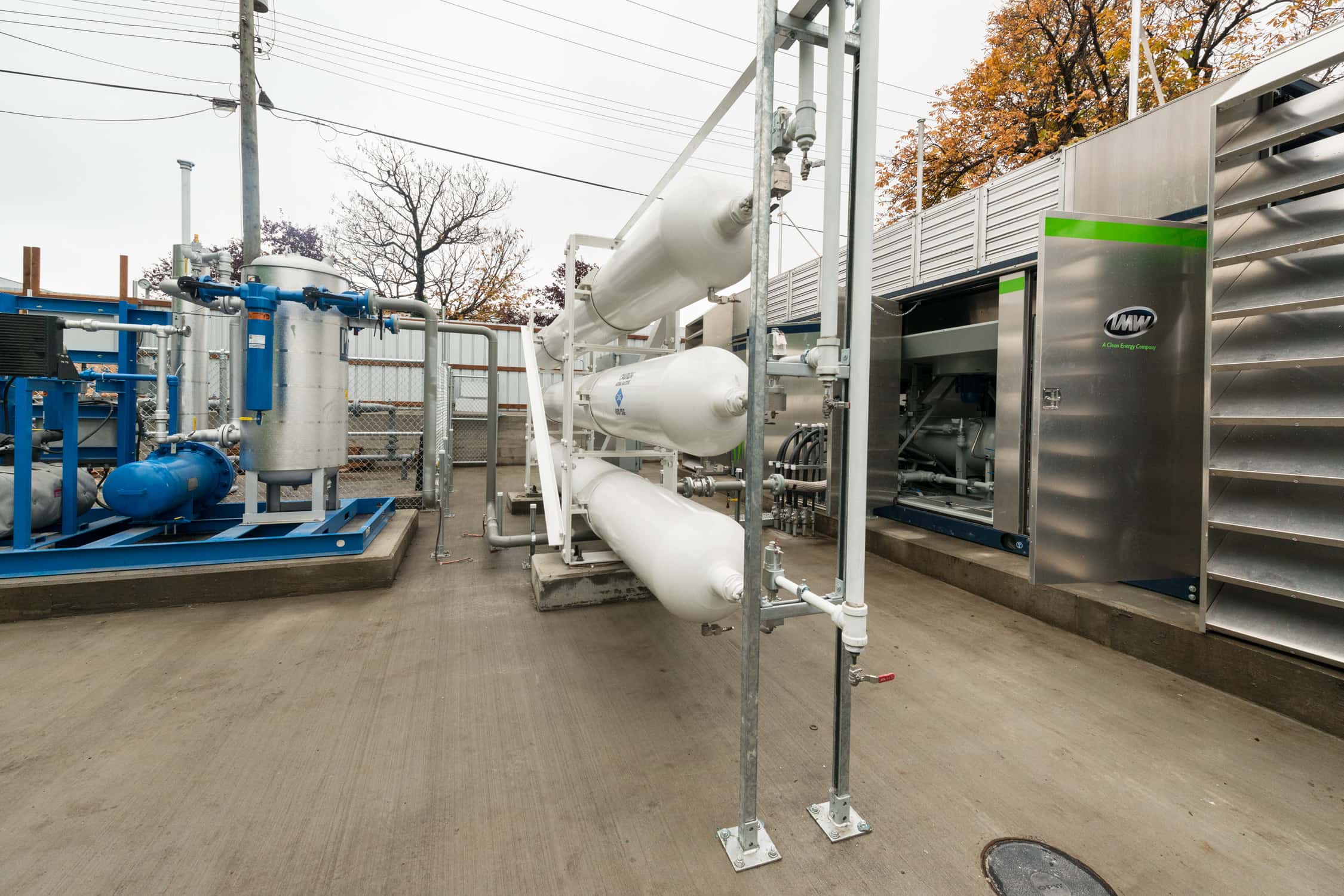 To add to the greenhouse-gas emission reductions achieved by its own fleet of CNG-fueled trucks, Emterra says it is opening the refueling station to the public.
"This will allow other third-party fleet operators and owners in the region to realize the cost savings of using CNG instead of diesel, as well as the environmental benefits, without having to invest millions of dollars in their own fueling infrastructure," Leung says.
This is the third of four CNG fueling stations that Emterra is establishing in Canada. The first opened in 2012 in Winnipeg, Manitoba. Emterra opened the second in Chilliwack in May 2015, and the fourth will be opened in Mississauga, Ontario, later this month.
Leung says Emterra is "blazing the trail in building CNG fueling stations."
The company's partner in developing and operating the Victoria and Chilliwack facilities is California-based Clean Energy Fuels, which has a division in Chilliwack called Clean Energy Compression (formerly known as IMW Industries), where it builds CNG compressors.
Photos courtesy of Emterra Environmental