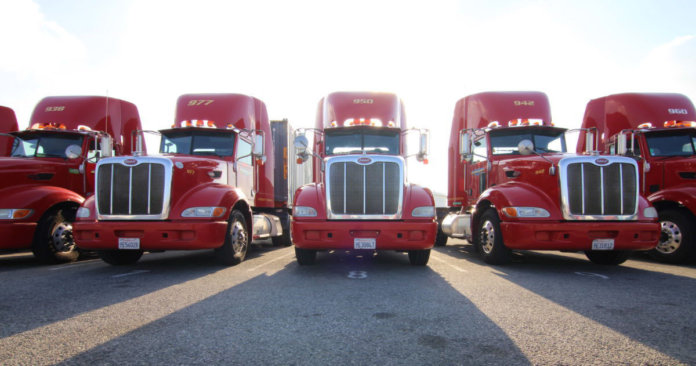 Ecology, a transportation and logistics company in California, has switched its fleet of more than 600 trucks to run on Neste MY Renewable Diesel and is reporting cleaner fuel filters, fewer maintenance problems and reductions in tailpipe emissions.
According to Neste, Ecology is one of the largest trucking and transportation companies in the Western U.S. It provides services for bulk waste and recyclables, heavy-haul and oversize loads, and containers to and from the ports of Los Angeles and Long Beach.
"Neste MY Renewable Diesel is excellent for use in our on-road and off-road diesel applications for light, medium and heavy use," says Greg Evans, fleet manager for Ecology. "The product is easy to use – it's very flexible; best of all, there's no additional cost to receive the product, as we don't have to change our infrastructure."
Neste MY Renewable Diesel is a low-carbon fuel produced from 100% renewable and sustainable raw materials, primarily wastes and residues. Neste says it cuts greenhouse-gas (GHG) emissions by up to 80%, reduces tailpipe emissions – in particular, NOx and carbon monoxide – and has no odor. It is a drop-in fuel that requires no blending and no engine modification, notes Neste.
Switching 600 trucks that drive an average 25,000 miles per year at approximately 2.5 miles per gallon means that Ecology's GHG emission reductions are equivalent to taking 9,600 cars off the road and providing the same environmental benefits as 53,000 acres of forest.
"I am very happy to announce our partnership with Ecology," says Jeremy Baines, vice president of sales for Neste US Inc. "Like Neste, they are a leader in recycling solutions and are proactively taking care of the environment. I'm confident that Neste MY Renewable Diesel is not only providing a better fuel solution to Ecology's fleet, but is also delivering a distinct advantage to significantly decreasing their environmental footprint."
Neste MY Renewable Diesel is available to public and private fleets in California through authorized distributors. IPC (USA) Inc., based in Santa Ana, is the exclusive distributor of Neste MY Renewable Diesel to Ecology.