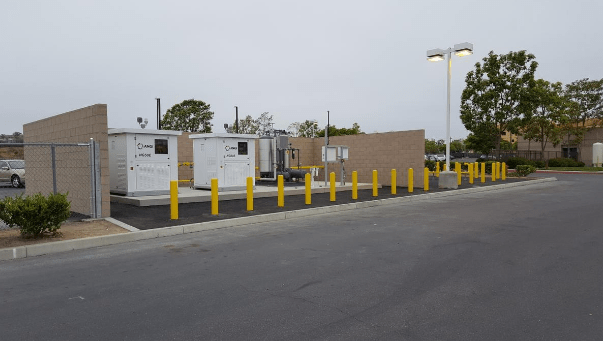 The Capistrano Unified School District (CUSD) in California has opened a new compressed natural gas (CNG) fueling station in Aliso Viejo to fuel its fleet of more than 20 buses, according to the Orange County Register.
As reported, the facility will feature 20 CNG filing stations at the CUSD North Transportation Yard at 2B Liberty. According to district spokesperson Ryan Burris, the facility, totaling $800,000, was funded from the proceeds of a land sale and demonstrates the district's commitment to energy conservation.
The district held a ribbon-cutting ceremony on Sept. 13 to celebrate the facility's grand opening, with both Amy Hanacek, the president of the district board of trustees, and Kirsten Vital, superintendent, in attendance.
The CUSD is the second-largest school district in Orange County, the eighth largest in California and the 78th largest in the U.S.
Photo courtesy of the Capistrano Unified School District