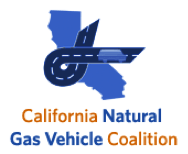 The board of directors of the California Natural Gas Vehicle Coalition (CalNGV), an association of natural gas vehicle (NGV) and engine manufacturers, utilities, fuel providers and fleet operators, has appointed Thomas Lawson CalNGV's president, effective immediately.
Lawson, who has spent his career in public policy and advocacy in California, previously served in multiple roles at the state government, most recently as the director of legislative affairs in the Office of the Attorney General.
"CalNGV's board is enthusiastic about the experience and relationships that Thomas brings to the role of president," says Todd Campbell, CalNGV's board chairman. "His breadth of knowledge and capabilities will lead our efforts in promoting natural gas vehicles as an important tool for reaching California's clean air and greenhouse-gas reduction goals."
According to the board, Lawson will use his experience to educate state officials on the benefits of NGVs and to advocate for the 25 member companies of the coalition.
In this move, Lawson will replace Tim Carmichael, who has led the association since 2010.
"Tim led our association through extraordinarily complicated and impactful legislative matters, many of which serve as the industry standard for natural gas vehicle policies throughout the nation, and not just here in California," says Campbell.