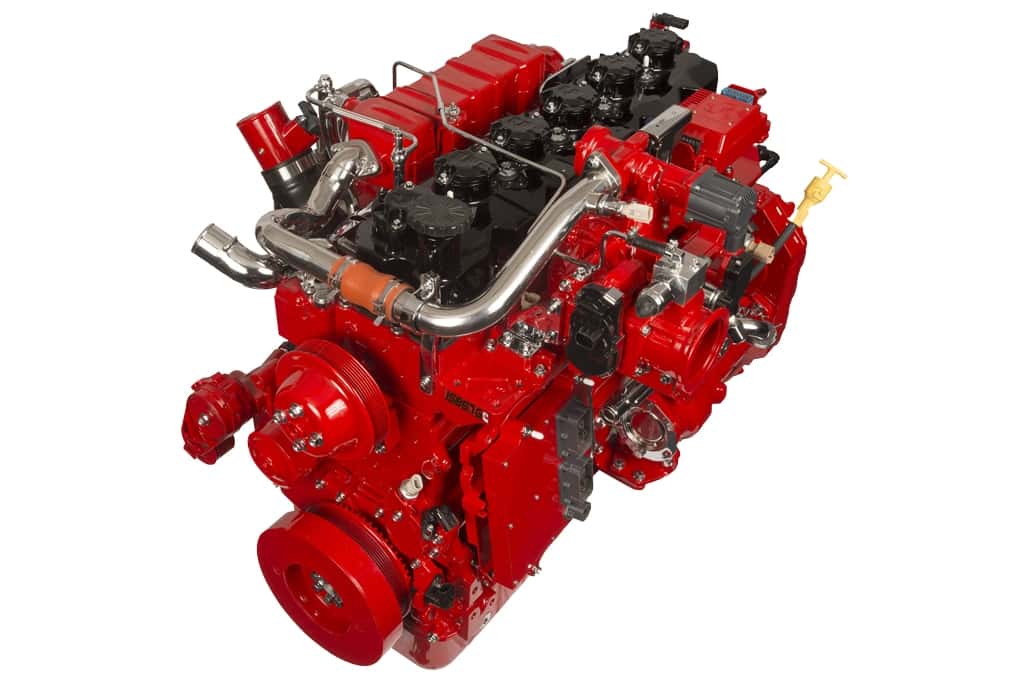 The California Energy Commission has awarded the Gas Technology Institute a $1 million grant to develop and demonstrate an advanced natural gas engine to be installed in 18 vehicles, such as delivery trucks and school buses.
The Cummins-Westport Inc. ISB6.7 G natural gas engine meets the 2018 U.S. Environmental Protection Agency (EPA) Heavy-Duty Onboard Diagnostics (HD-OBD) requirements, as well as the California Air Resources Board's (CARB) optional low NOx emissions.
Both CARB and the EPA are requiring all heavy-duty alternative fuel vehicles to run onboard diagnostics (OBD) beginning with the 2018 model year. Since 2013, all heavy-duty diesel vehicles have required OBD, but the OBD requirement for alternative fuel vehicles was pushed back until 2018.
The 6.7-liter, medium-duty engine is set to enter production this April for Class 5 through Class 7 commercial vehicles, including pickups, delivery trucks, utility trucks, buses and yard tractors. Production will start with the Thomas Built Bus' C2 school bus platform.
The Gas Technology Institute also received two grants totaling nearly $2 million to demonstrate new waste heat recovery systems for industrial furnaces and steam boilers. Joseph Gallo Farms received a $1 million grant to demonstrate a waste heat recovery system using advanced absorption chiller technology, and ergSol Inc. received a $1 million grant to demonstrate an integrated high-efficient solar thermal system in the Central Valley.
Additionally, the city of Petaluma received a $3 million grant to design and operate an anaerobic digestion system to produce 150,000 GGEs of renewable natural gas from food and beverage waste and use the gas to fuel refuse trucks. The goal is to recycle waste and reduce dependence on fossil fuels.