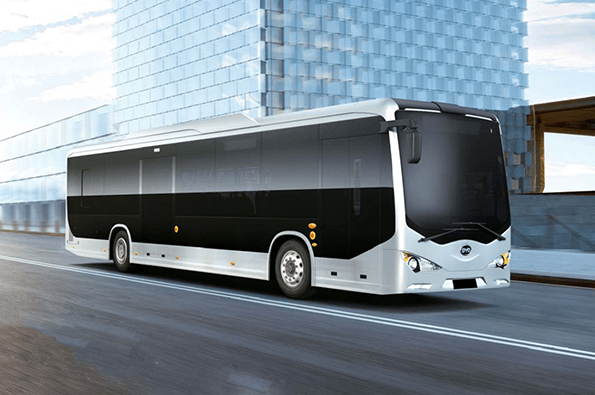 Renewable energy technology company BYD has won a bid to supply a fleet of 11 battery-electric buses to the City of Cape Town, South Africa.
According to BYD, Cape Town aims to become the first city on the African continent to use electric buses for public transport. As reported, the city's transport administration will initially use the easy-access, 12-meter-long buses as an express service on a 35- to 40-kilometer route between the city's central business district and the Metro Southeast region.
The administration says it plans to subsequently reassign the buses to Cape Town's Bus Rapid Transit system, following completion of supporting infrastructure.
"Electric buses generate less noise than those with traditional diesel engines and provide a smoother ride for passengers and bus drivers," comments AD Huang, general manager of the BYD Middle East and Africa auto sales division. "These clean-running buses will help provide Cape Town's residents with a more sustainable public transport system, while assisting the country in achieving its environmental ideals.
"Cape Town's deployment of electric buses is the first showcase of a clean and sustainable transport system in Africa; the success of this project will encourage other African cities to develop their own green public transport projects," he adds.
Cape Town aims to reduce carbon emissions through a range of policies that affect households, businesses, the city's transport system and electricity generation. Specifically, its Energy 2040 Strategy outlines a plan to increase transport efficiency so that carbon emissions targets are reduced by 3.2% by 2020.
"BYD could potentially supply five more single-deck electric buses and five additional double-decker electric buses, depending on the city government's approval," Huang states. "We look forward to continuing our contribution to the development of South Africa's renewable energy scene."
BYD notes that its battery-electric bus can drive for more than 250 kilometers – even in heavy city traffic – on a single charge. To date, BYD has built over 10,000 electric buses globally.