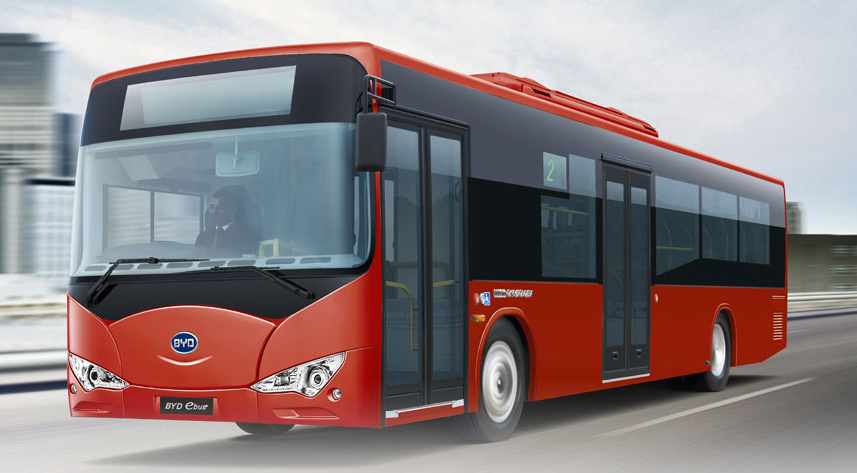 In the latest company news, electric vehicle (EV) manufacturer BYD has been officially selected by the evaluation committee in Argentina as the recommended company for the purchase of 50 electric buses on behalf of the Ministry of Environment.
As reported, the tender was launched by the Ministry of Environment as a pilot project for the introduction of electric public transport in different cities throughout the country.
The bid evaluation committee chose BYD from a pool of five bidders for its 12-meter electric bus, which is already widely used in cities such as Los Angeles, London and Amsterdam.
BYD says it began to promote its technologies in Argentina in 2011 through its local subsidiary, especially those related to EVs and public transport. In November 2011, the company signed its first memorandum of understanding with the Ministry of Industry and the Secretary of Transport.
During BYD's management visit to the country in May 2016, Argentinian President Mauricio Macri and Minister of Environment Sergio Bergman expressed their high expectations for the introduction of BYD technologies and EV models to their nation's public transportation systems.
BYD expects to receive the necessary allocation within the next few weeks.
To better satisfy market demands, BYD also plans to build a new local manufacturing plant in Argentina. According to the company, this plant would bring foreign investment to Argentina and will have a significant impact in the creation of new jobs.
In 2010, the company announced its "electric public transport" strategy for green mobility, which focuses on low-carbon EVs as a prioritized public transport option to reduce traffic-related emissions in cities. This has now become adopted as a national strategy in China. At present, BYD's electric bus and other new energy vehicles have expanded their footprint to 240 cities across 50 countries.
BYD looks forward to presenting Argentina with comprehensive Green City Solutions, including other electric mobility technologies – in particular, its new "SkyRail" monorail – in order to help the country face environmental challenges, such as traffic congestion and transport-related emissions.