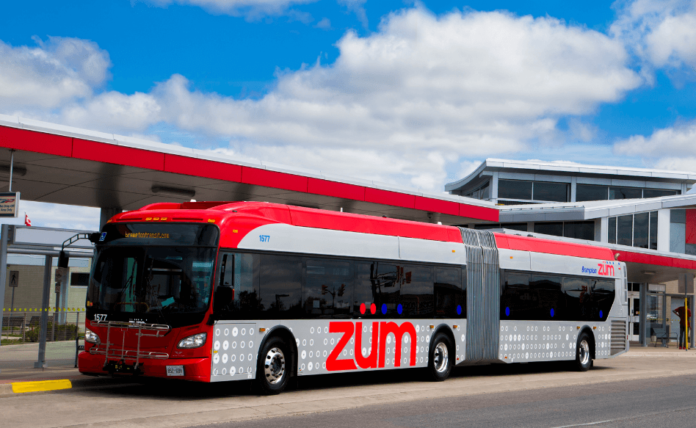 New Flyer Industries Inc., one of the largest transit bus and motor coach manufacturers and parts distributors in North America, says that Brampton Transit has placed an order for 14 New Flyer Xcelsior clean diesel-powered, 60-foot articulated heavy-duty buses.
Founded in 1974, Brampton Transit is a public transport bus operator for the city of Brampton in the regional municipality of Peel and within the greater Toronto area.
The company notes that the contract also allows for 28 equivalent units.
"We are proud to support the expansion of Züm infrastructure in the city of Brampton," says Paul Smith, New Flyer executive vice president of sales and marketing. "New Flyer is thrilled to continue being awarded with opportunities that build cities with safe and sustainable public transit solutions, namely in Canada's fourth fastest-growing city."
The vehicles are scheduled to be delivered to Brampton Transit starting in the first quarter of 2018.
As previously reported, the Brampton City Council approved the purchase of up to 10 battery-electric buses and four high-powered overhead on-street electric charging stations as part of the Pan-Ontario Electric Bus Demonstration and Integration Trial. The 100% battery-electric buses are to be launched on two existing conventional routes in Brampton as early as spring 2018.