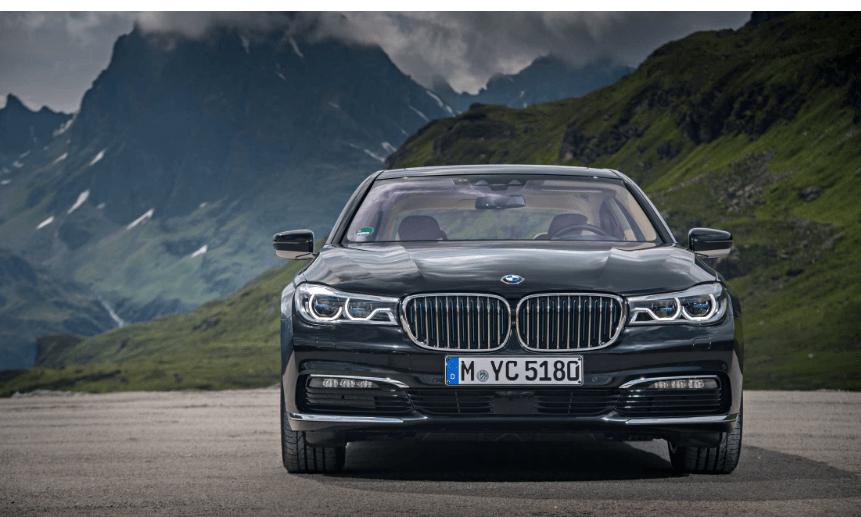 Following BMW's recent announcement that it would supply the Los Angeles Police Department with 100 fully electric BMW i3 vehicles for its transportation fleet, the automaker has now unveiled three 7 Series plug-in hybrid luxury sedans: the 740e iPerformance, 740Le iPerformance and the 740Le xDrive iPerformance.
As announced, the trio source their power from a latest-generation four-cylinder petrol engine with BMW TwinPower Turbo technology and an electric motor. Together, they deliver a system output of 240 kW/326 hp.
The company release states the plug-in hybrid variants of the new BMW 7 Series "allow top-level driving pleasure, long-distance comfort and luxury to be experienced in combination with all-electric, locally emission-free mobility."
According to the release, the combined electric power consumption of the BMW 740Le xDrive iPerformance in the EU test cycle comes in at between 13.9 kWh and 13.2 kWh per 100 kilometers. The maximum electric range, as per the EU test cycle for plug-in hybrid vehicles, is 44-48 kilometers (27-30 miles) for the BMW 740e iPerformance and BMW 740Le iPerformance, or 41-45 kilometers (25-28 miles) for the BMW 740Le xDrive iPerformance.
BMW says the electric drive system boasts exceptionally high power density with a maximum output of 83 kW/113 hp. The electric motor takes on the role of a generator that – depending on the hybrid function selected – is powered either by recuperating braking energy or by efficiently raising the engine's load points. It then feeds the energy it generates into the high-voltage battery.
For more details on the new models, click here.