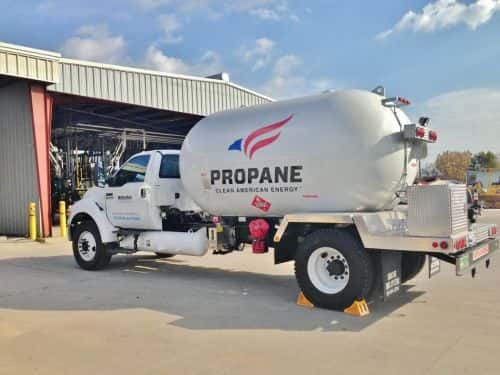 U.S. propane retailer Blossman Gas has announced it is increasing the number of propane-autogas-powered vehicles in its fleet by adding three new autogas bobtails.
The company says these new bobtails, purchased from ROUSH CleanTech, will help Blossman increase the fuel cost savings and carbon emission reductions of its current autogas fleet of gaseous fuel vehicles.
'Propane autogas provides numerous benefits for our nation's fleet vehicles,' notes Stuart Weidie, president and CEO of Blossman Gas and president of Alliance AutoGas. 'Blossman Gas has made the commitment to run our own fleet on autogas and therefore has the ability to share real data and experiences, which enhances our ability to convince prospective customers that it is a cost-effective, clean and domestic fuel that is available right here, right now.'
Blossman says 95% of its fleet running on gaseous fuels has been converted to propane autogas within the last two years, netting a cost savings to the company of over $976,000. Additionally, the fleet has reduced greenhouse-gas emissions by over 96 tons since converting to autogas, according to the company.
Â
The three new F-650 Ford ROUSH CleanTech bobtails have a 6.8L V-10 engine that will be dedicated to use propane autogas. Blossman will deploy the units, which feature 2,600-gallon barrels, this month for the sole purpose of delivering propane gas to its residential and commercial accounts.
Photo caption: Blossman's three new Ford F-650 propane autogas bobtails from ROUSH CleanTech will be deployed this month.