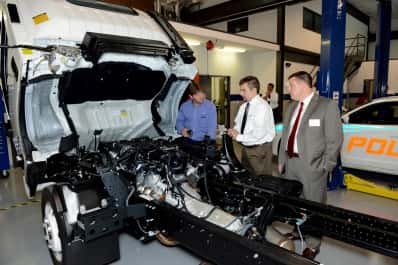 Blossman Services Inc. and Alliance AutoGas have officially opened the Autogas Research & Technology Center in Asheville, N.C., to focus on the development of alternative fuel vehicles.
Along with serving as a hub for testing and developing propane autogas systems, the 6,225-square-foot center will be available to Alliance AutoGas fleet managers and certified conversion centers across the U.S. and Canada for training and educational opportunities.
The building will also house the Blossman Gas Appliance & Hearth Store, a 5,000-square-foot retail location for Blossman Gas. Blossman's Asheville employees will be relocating to the new facility.
The companies announced last December that construction had begun at the center, which will produce all of its power on-site from solar energy and a propane-power micro combined heat and power generation system.