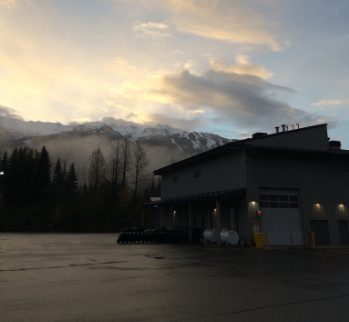 BC Transit has announced that its facility in Whistler, British Columbia, will receive a C$3.2 million investment to install a new natural gas compressor and fueling station for compressed natural gas (CNG)-powered buses.
According to BC Transit, this investment will reduce greenhouse-gas emissions and also position Whistler to meet future demands for increased ridership and improve operational efficiency.
This CNG project is the latest in a series of other recently approved projects under the Public Transit Infrastructure Fund (PTIF) that will benefit Whistler transit riders, including new technology for buses. For example, the installation of closed-circuit television cameras will improve the safety and security of both drivers and passengers, real-time GPS tracking will improve scheduling accuracy for riders, and the addition of automatic passenger counters will enable BC Transit to optimize service delivery based on informed data.
Todd Stone, British Columbia Minister of Transportation and Infrastructure, comments, "B.C. was the first province to sign an agreement with Canada under the new Public Transit Infrastructure Fund, which demonstrates our commitment to investing in transit communities throughout the province.
"This funding will enable Whistler to move into the future with cleaner-burning, CNG-fueled buses and technology upgrades that will help meet rising demand for service while lowering our carbon footprint," he adds.
BC Transit lists the following key facts:
The public transit project is funded under the initial phase of Investing in Canada, the federal government's long-term infrastructure plan;
The project will receive C$1.6 million from the federal PTIF;
This investment, in addition to PTIF funding announced for British Columbia on June 16, will help the transit system continue to be reliable, efficient and environmentally sustainable;
The British Columbia government will provide C$1,056,000 toward the CNG project, and Whistler will provide the remaining C$544,000; and
BC Transit provides access to public transit to more than 1.6 million British Columbians in 130 communities outside Metro Vancouver.