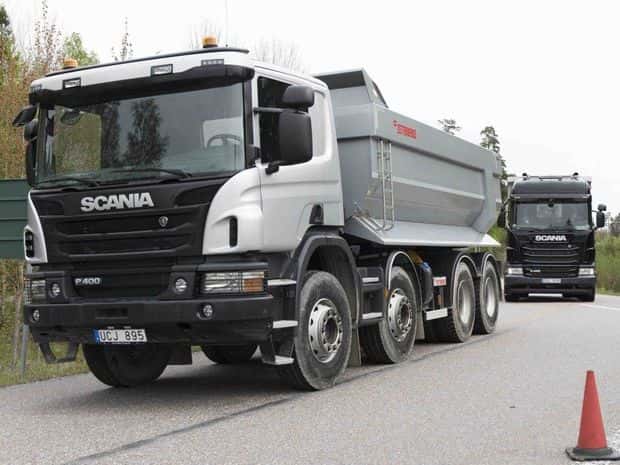 Sweden's KTH Royal Institute of Technology has successfully driven an autonomous Scania truck at speeds of up to 56 MPH. The project aims to implement self-driving Scania trucks in mining operations within a year or two.
"We have come a long way with the work and have already proven with a real truck that the task is possible," says Bo Wahlberg, professor of control engineering at KTH. "The truck drove itself with a maximum deviation of 20 centimeters from the road's center line. It performs very precisely, even at higher speeds."
The prototype, named Astator, traveled "softly and stably" at its maximum speed of 56 MPH, according to researcher Pedro Lima.
The truck has evolved to the point that it can safely handle obstacles on the road and carry out tasks such as picking up and unloading gravel. Using Model Predictive Control (MPC), the truck can drive by itself on narrow and winding roads. According to the company, MPC makes it possible to minimize deviations from the intended path and maximize passenger comfort by reducing side-to-side jerks in the steering, as well as through acceleration and braking. It can also maximize the vehicle's fuel consumption.
"As the name implies, the model can predict the vehicle's movements in every given situation, on the basis of information about what direction it's being steered in, how much throttle is given and, alternatively, how much braking force is applied," Lima says.
The project was supported by KTH, Scania, Linköping University, Saab and Autoliv, and a government-funded project called iQMatic, which aims to develop a fully self-driving truck for difficult environments, such as mines. The next big demonstration of the Scania truck is in May, and a demonstration in a real mine is scheduled for late autumn, Wahlberg says.